Atelier PRONOVIAS
Atelier Pronovias celebrates new impeccable cuts, cutting-edge couture materials and unseen beadwork that appeal to the most trend setting brides. To flatter and celebrate the female form, the design team tailored impeccably glamorous silhouettes, crafting them with new materials, such as Crepe Couture, embellished mesh, and handcrafted laces from France.

PRONOVIAS Privée
Pronovias Privée collection offers a stunning selection of visually dramatic and beautifully embellished ball gowns worthy of a real princess. The collection is vibrant yet very sophisticated, and encompasses marvellous fabrics, gorgeous embroidery and flattering cuts to fulfil any bride's dream.

Availability
View all Pronovias Wedding Dresses that are currently available in-store, below. Book your appointment on +420777112331.
Sizes
Available sizes from this brand in stock are 32 - 40. To ensure the perfect fit, we alter the size and length of your dress prior to the wedding
Prices
Atelier and Privée dresses rental ranges from 19.000 to 45.000 CZK. Being a designer salon, we comply with recommended prices set by the brand.
Custom Order
You can choose any Pronovias - for sale or for rent. Dress sale and rental quotations will be provided to you by our bridal stylists.
Atelier Pronovias Marquise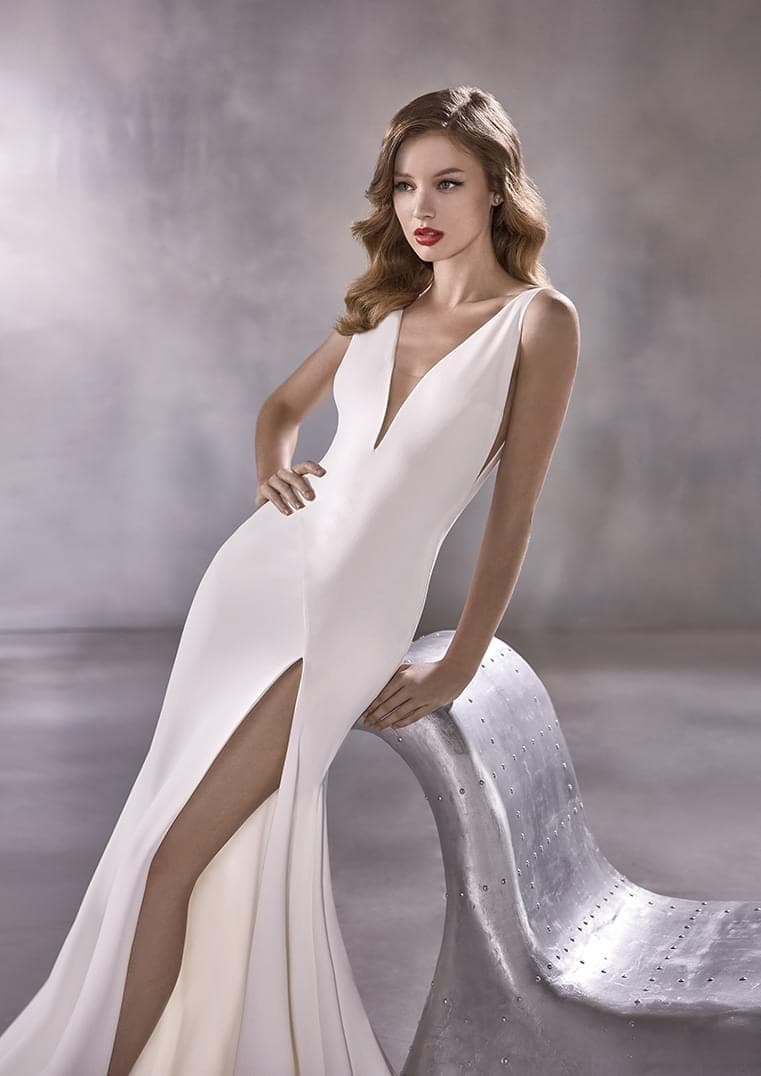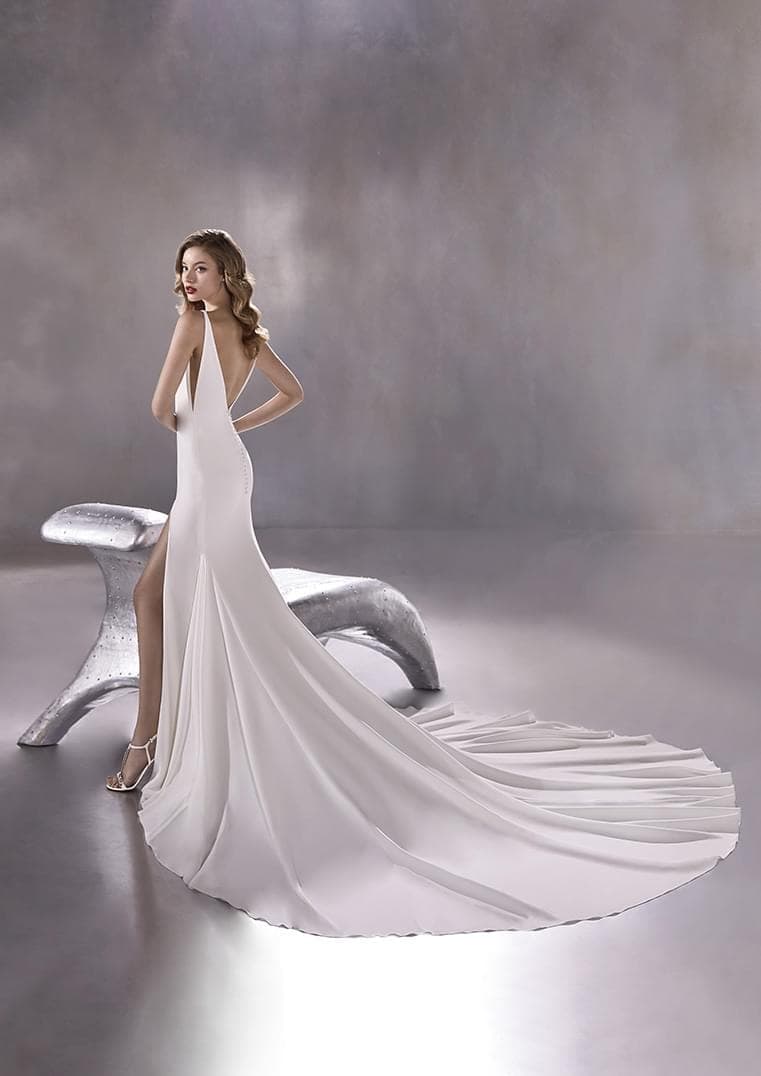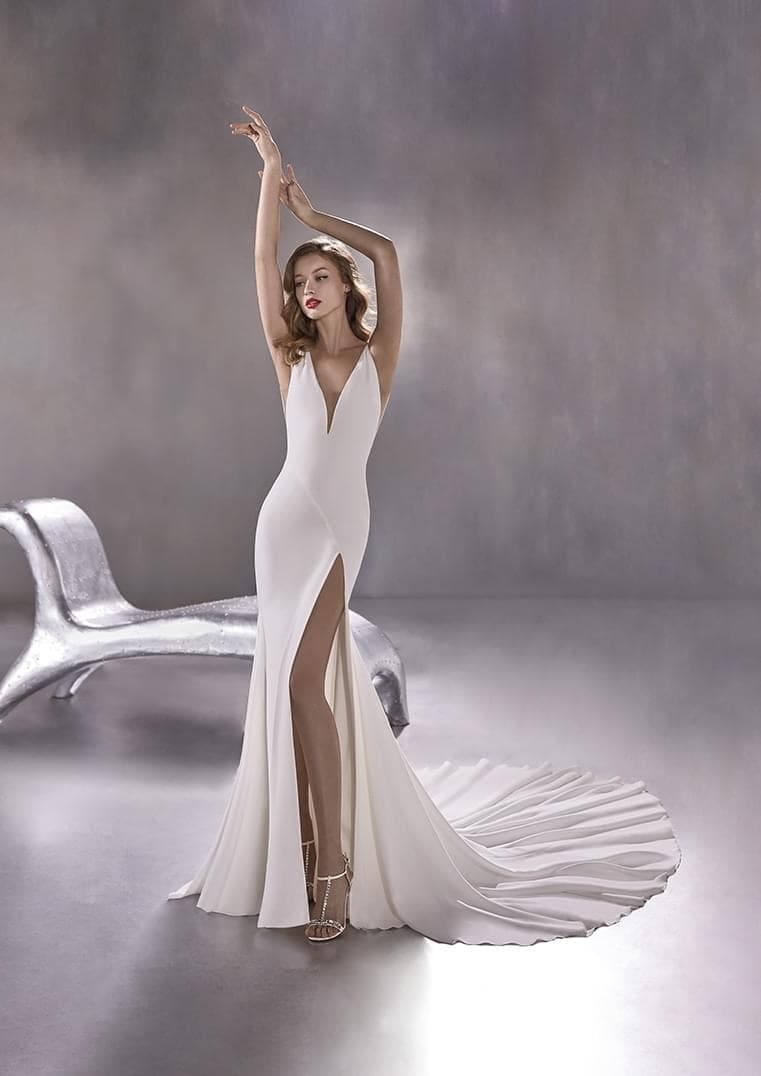 Atelier Pronovias Blue Moon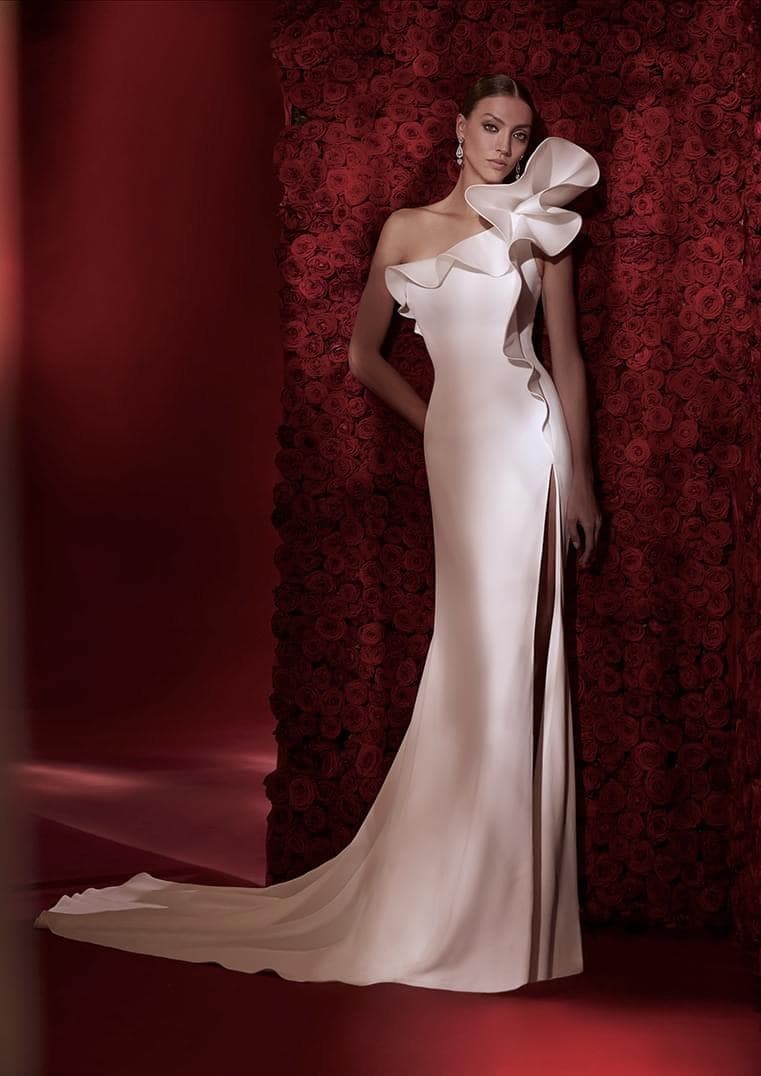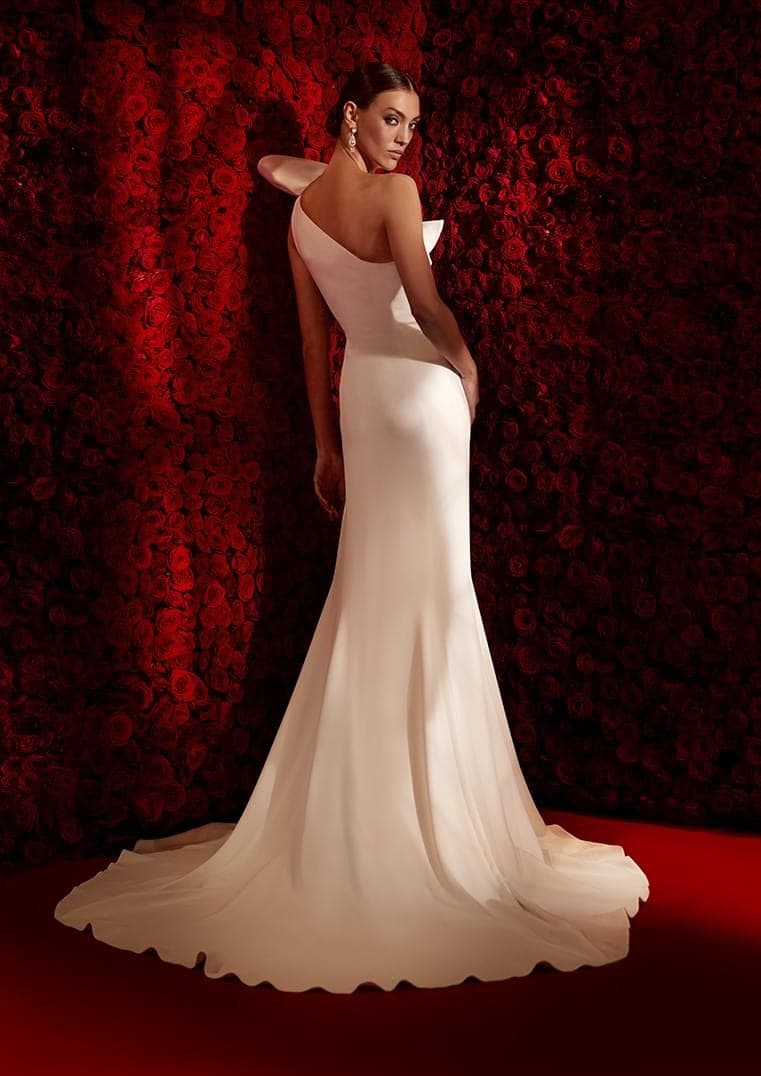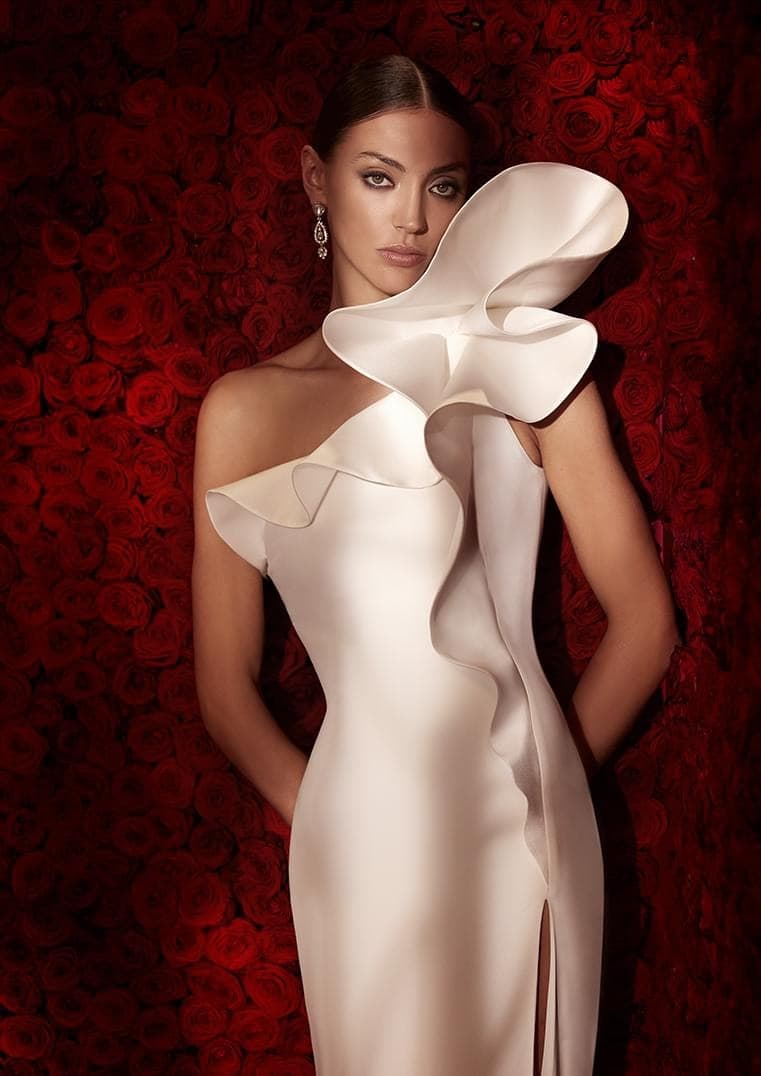 Atelier Pronovias Rossetti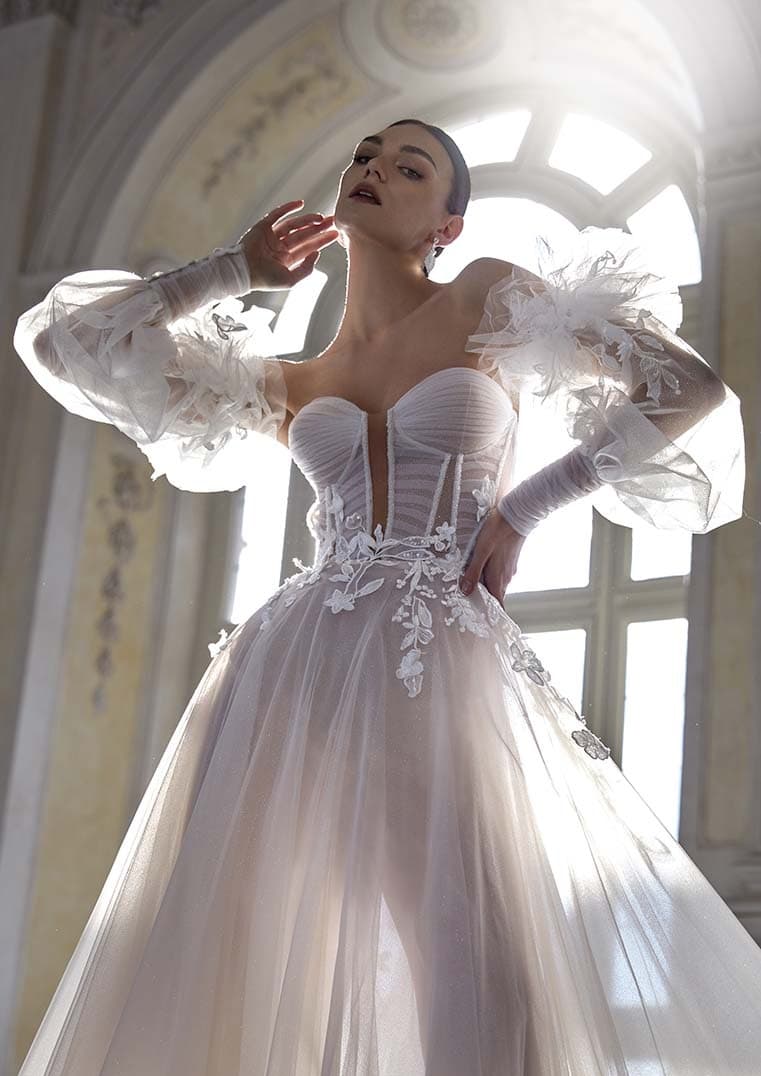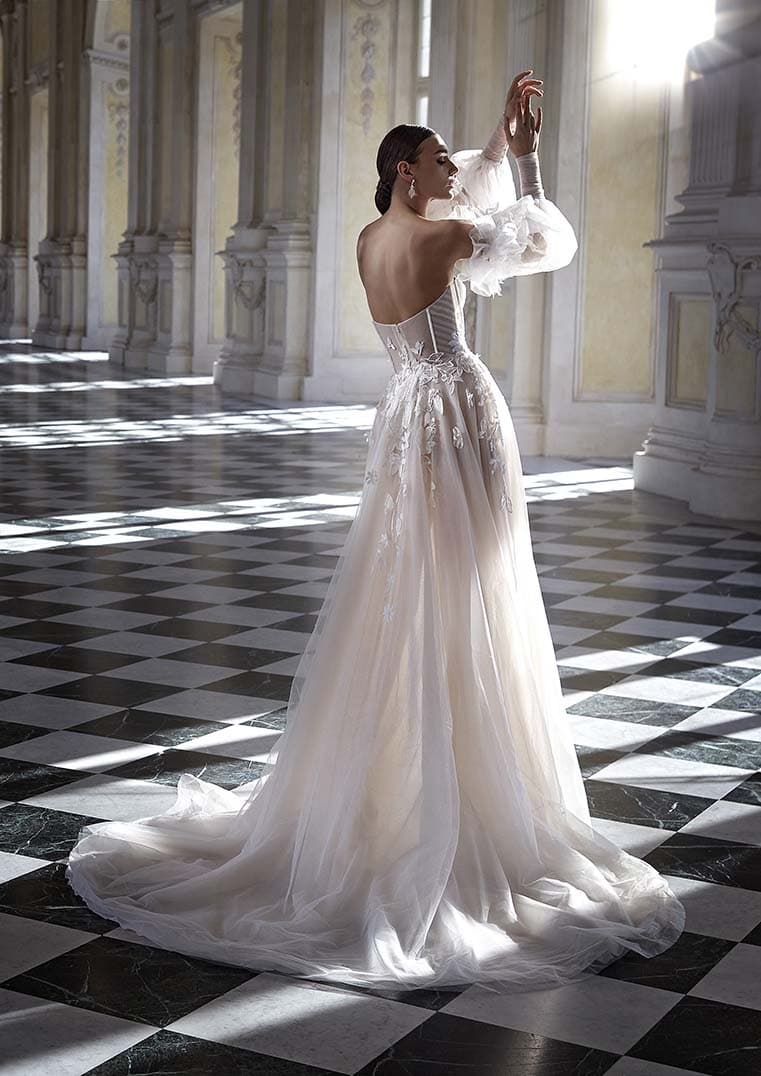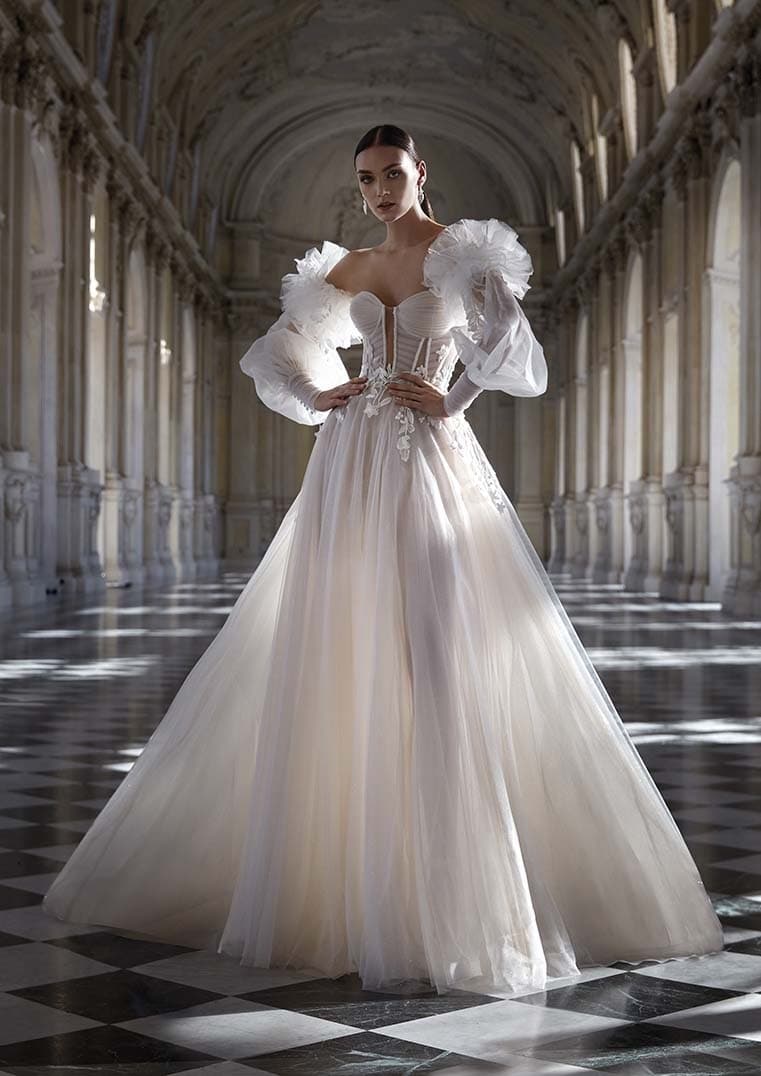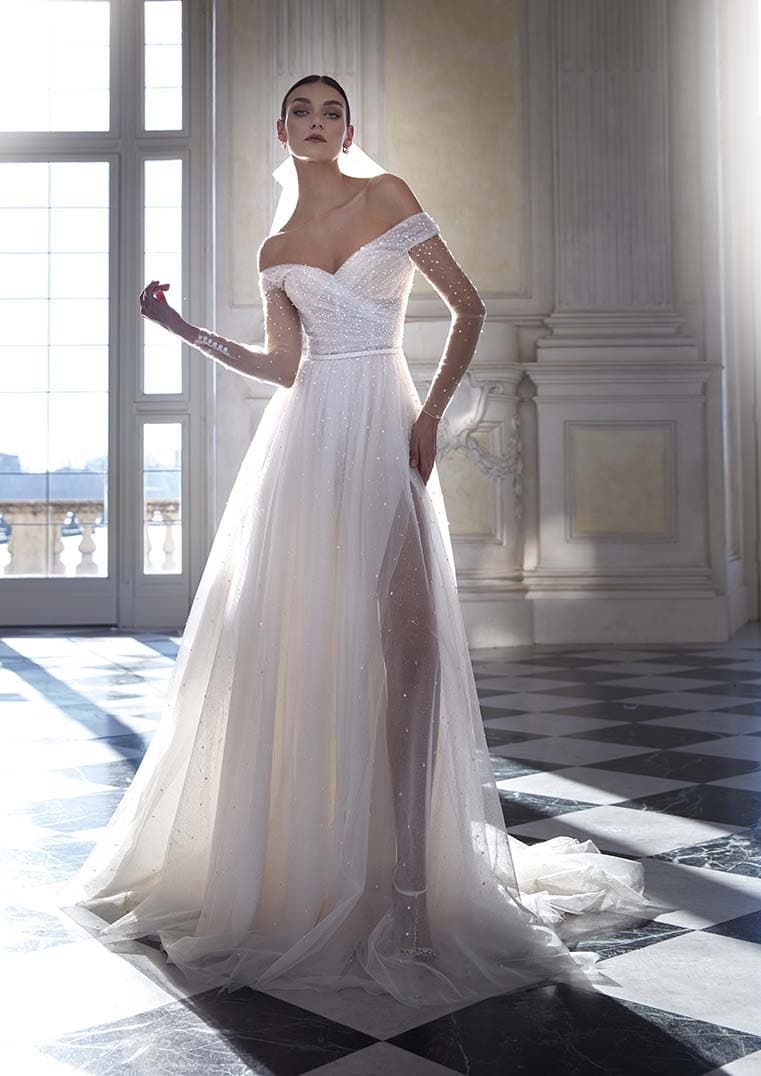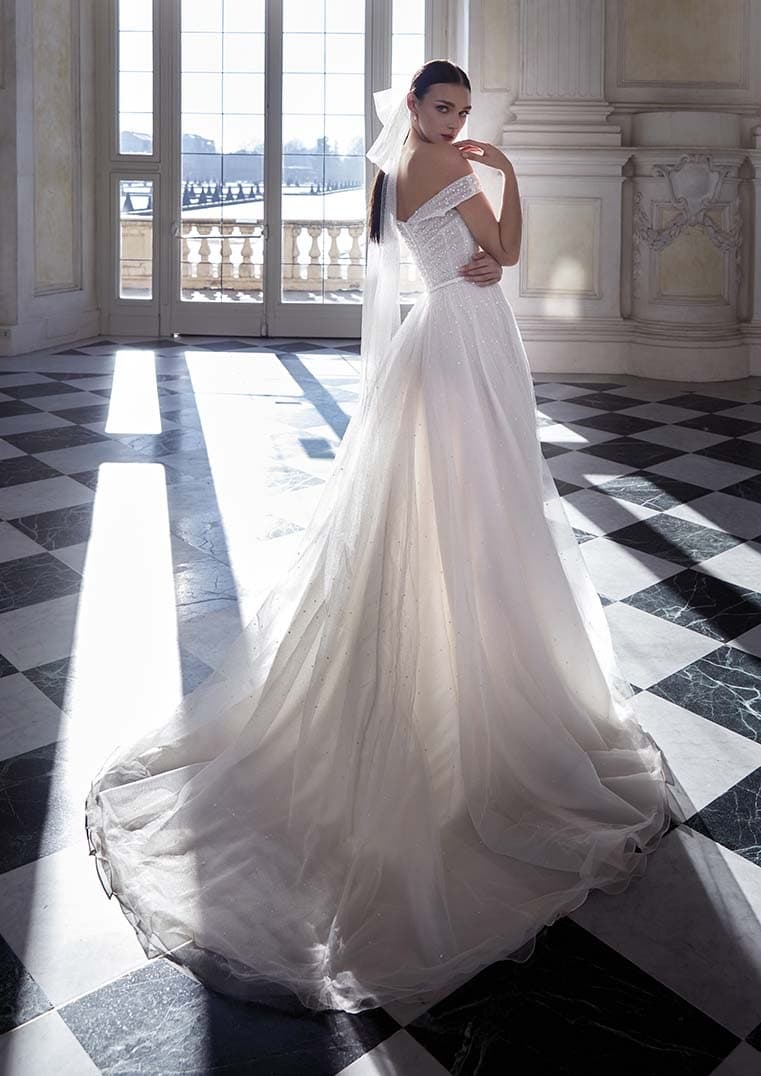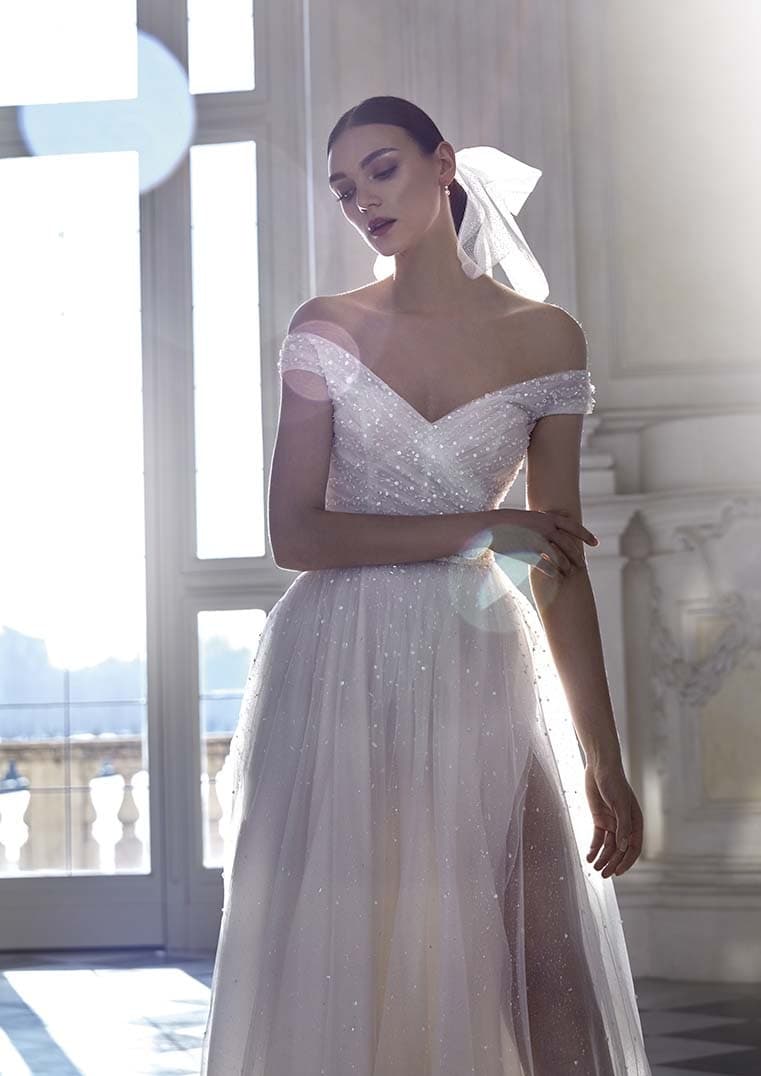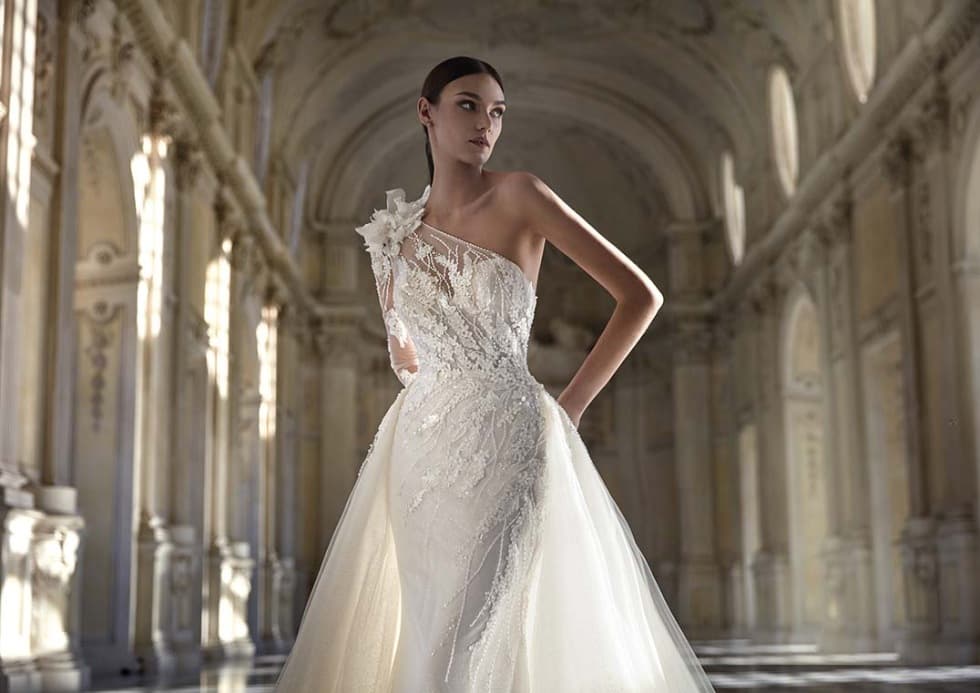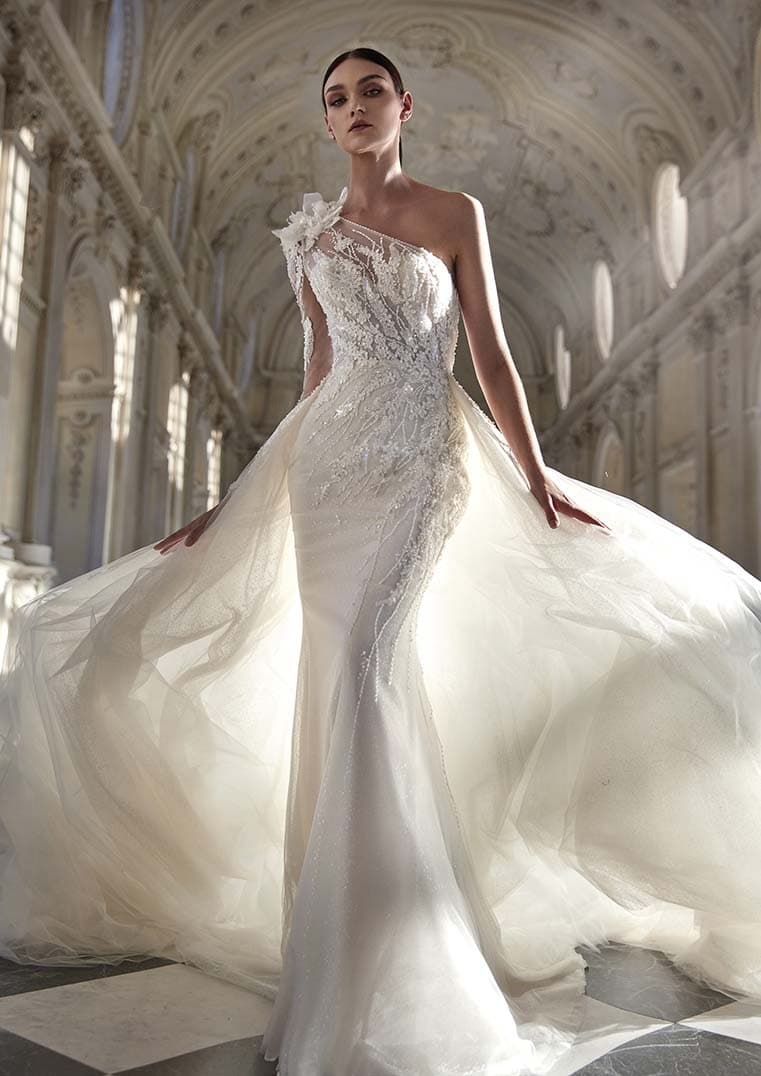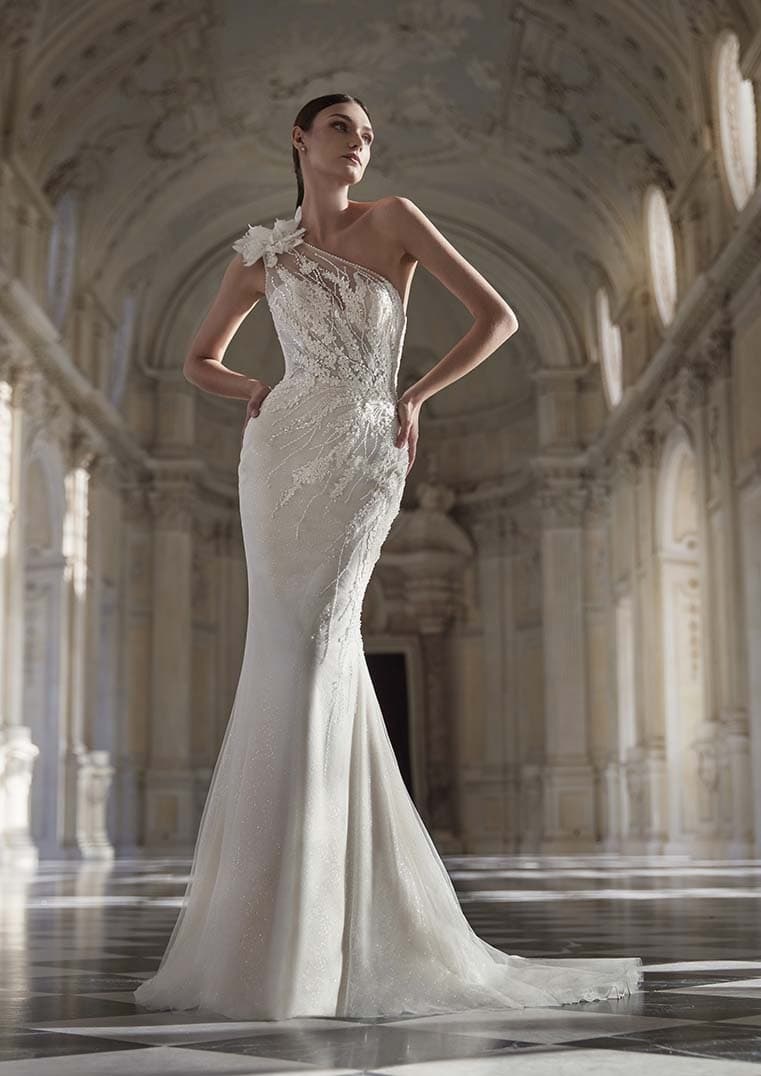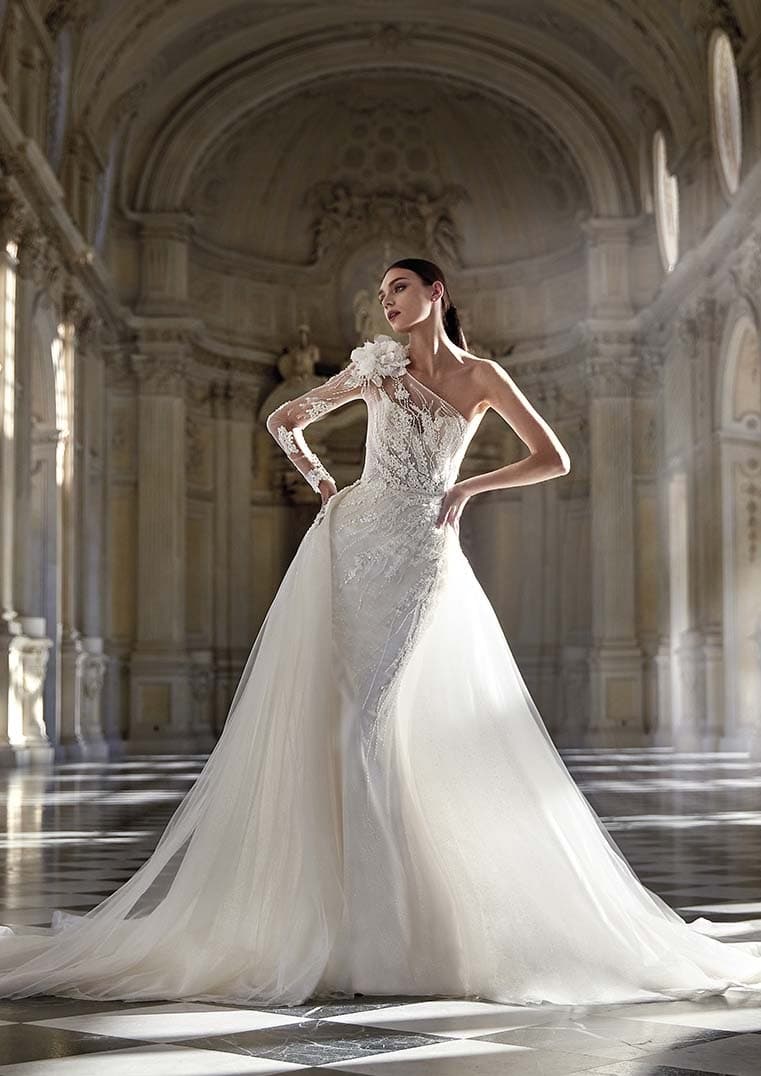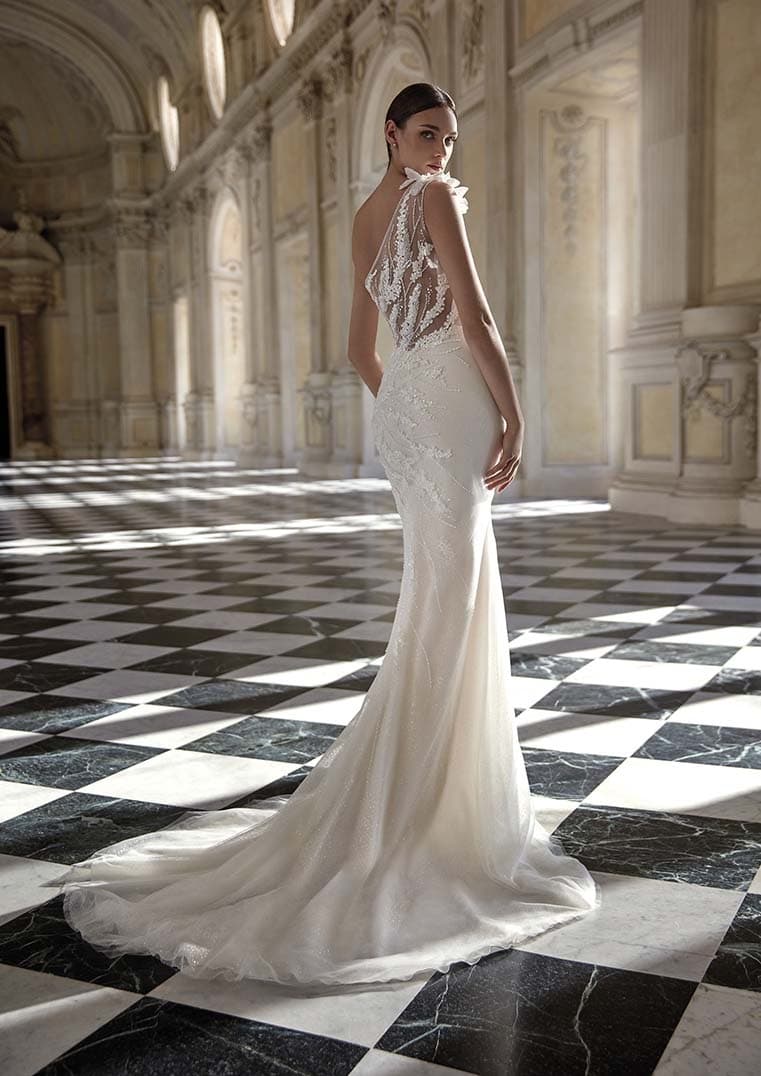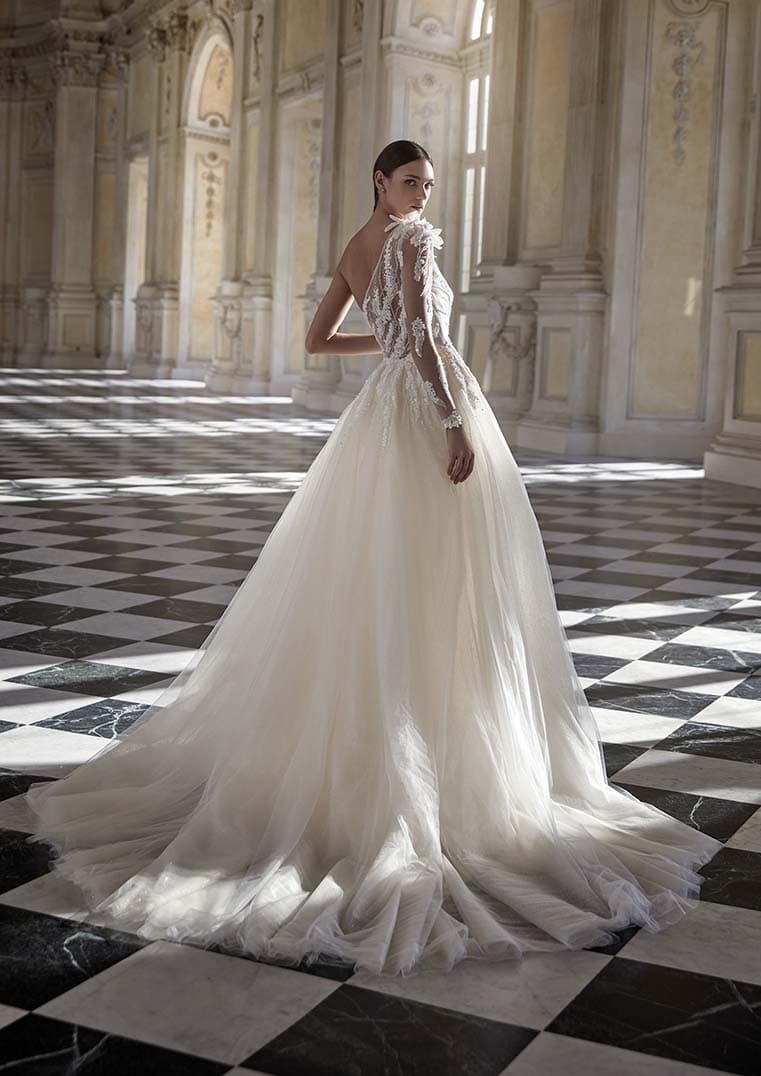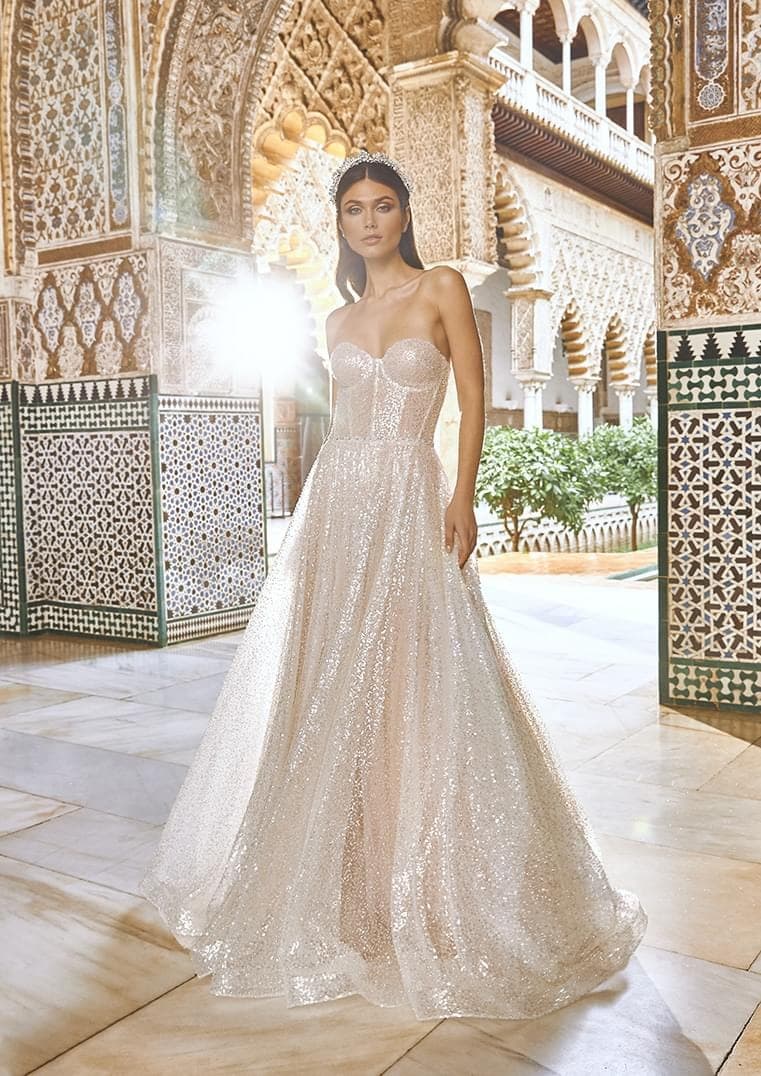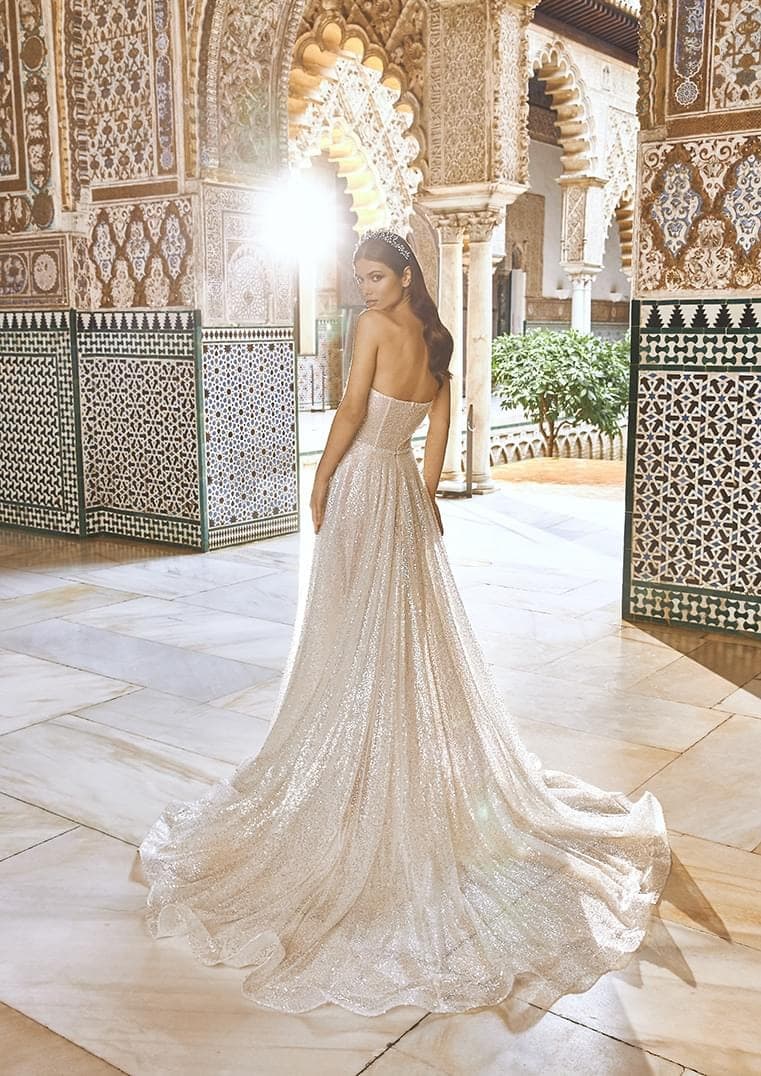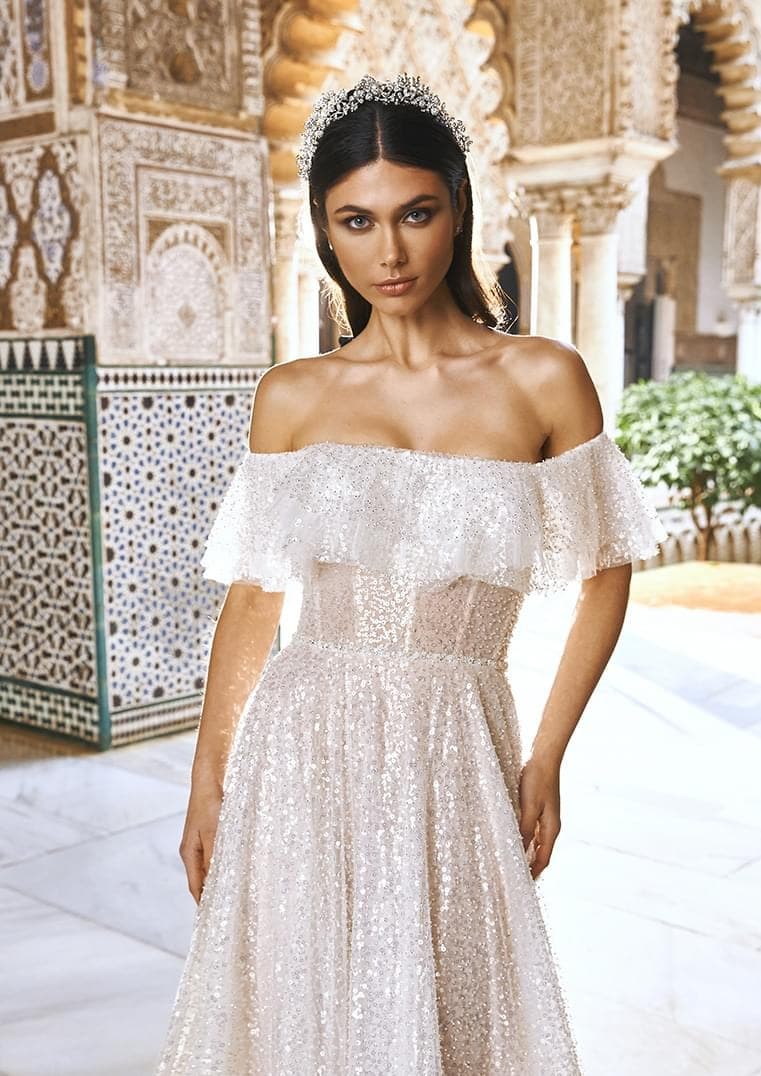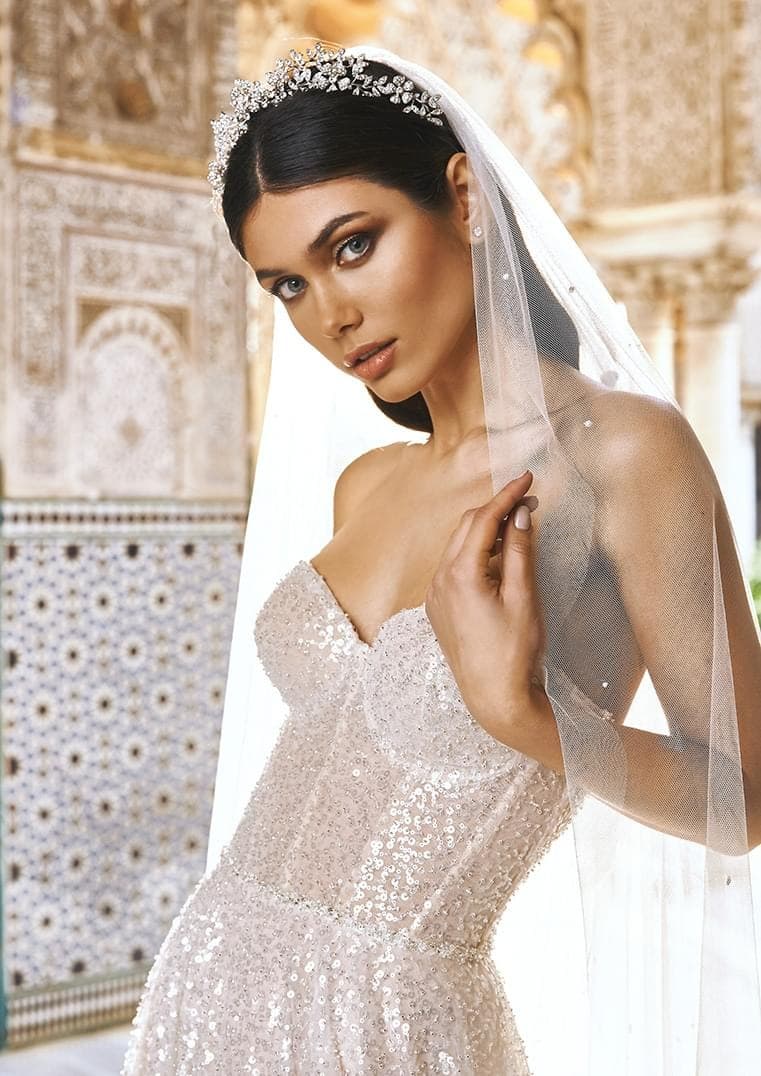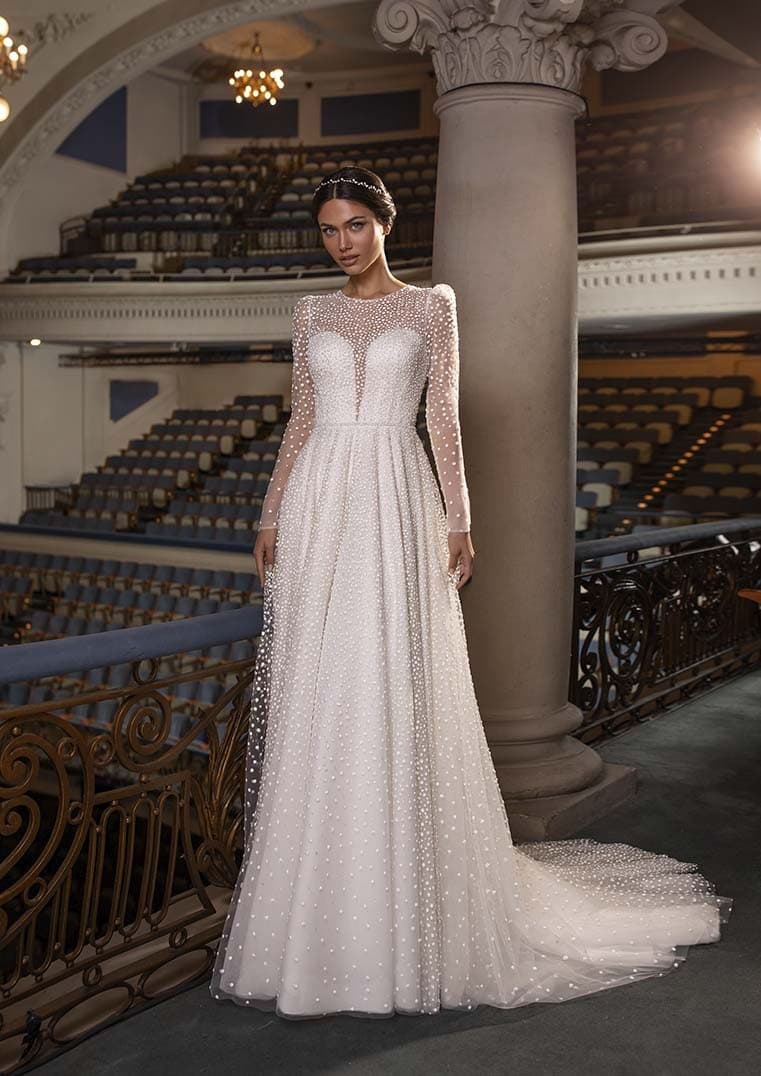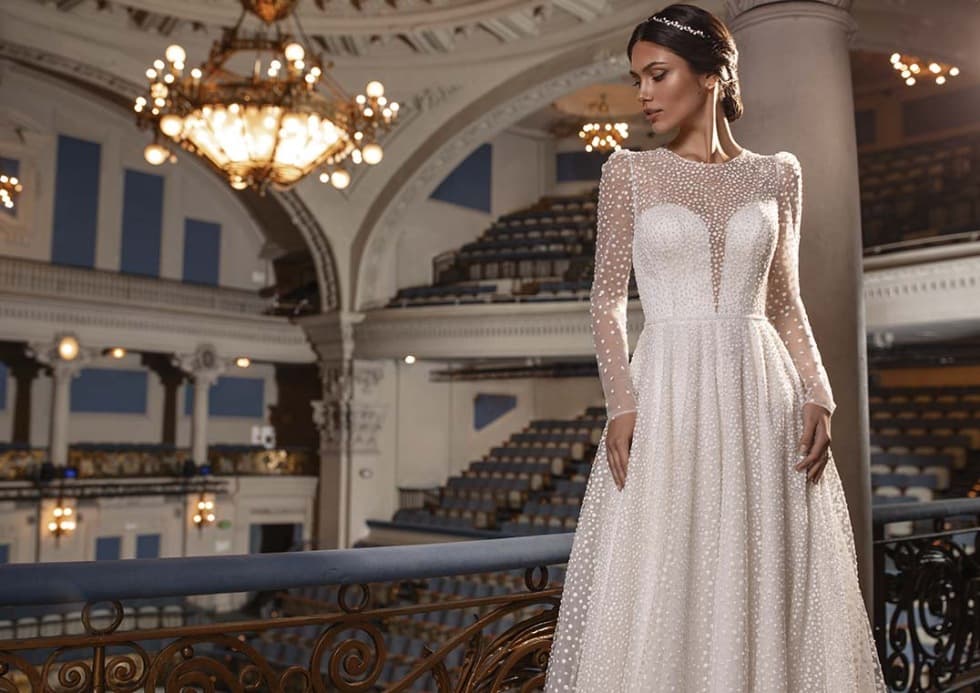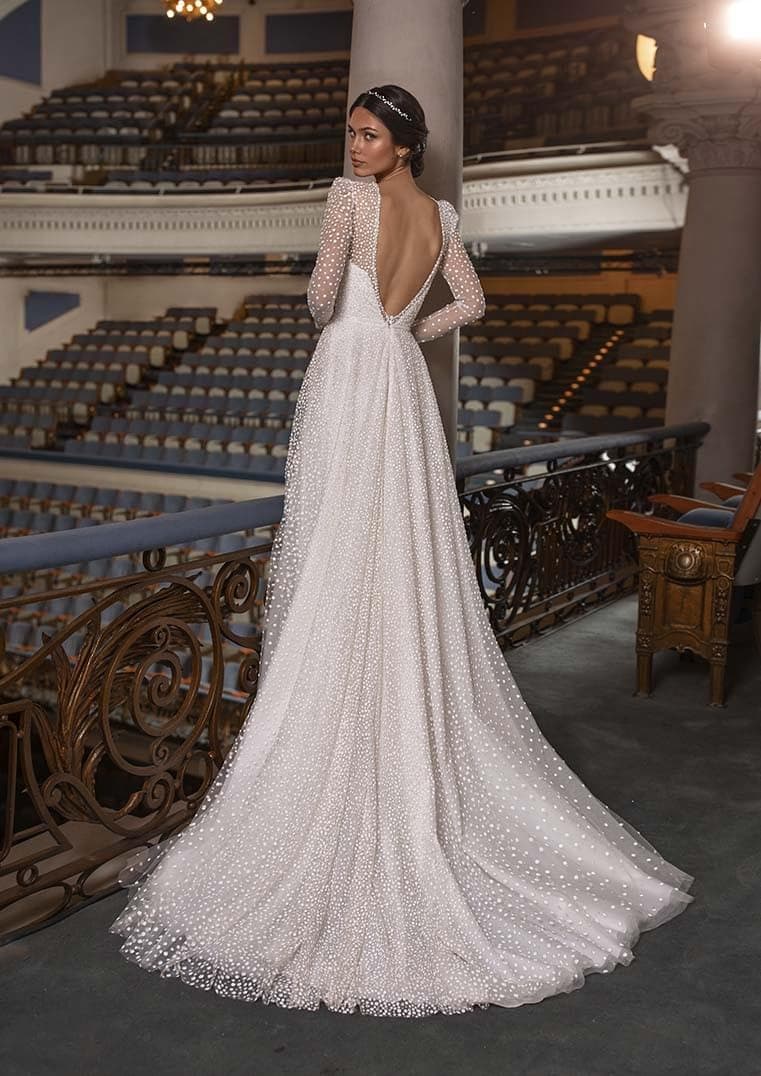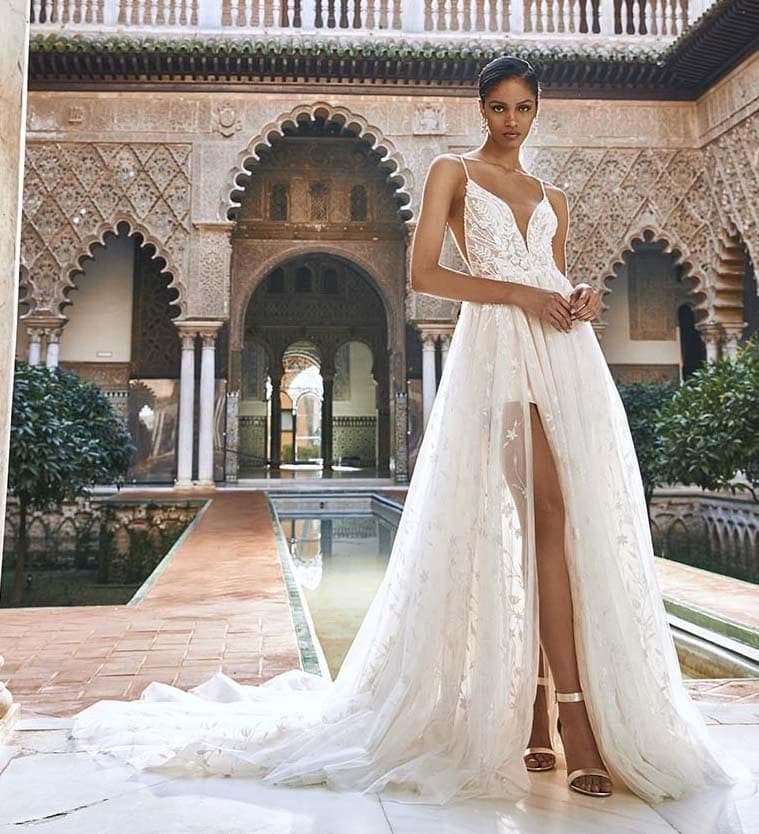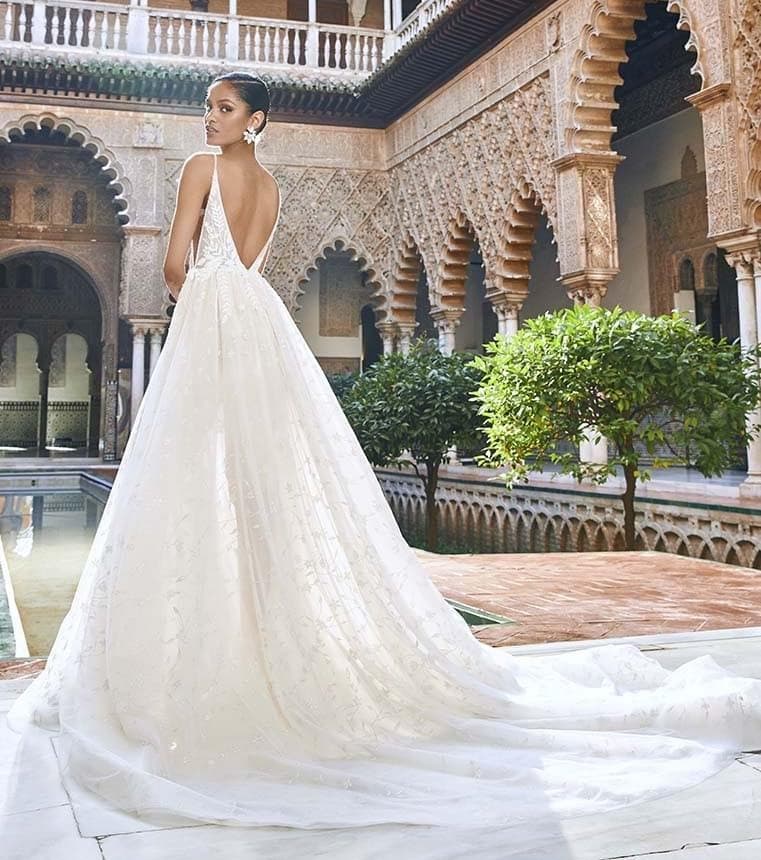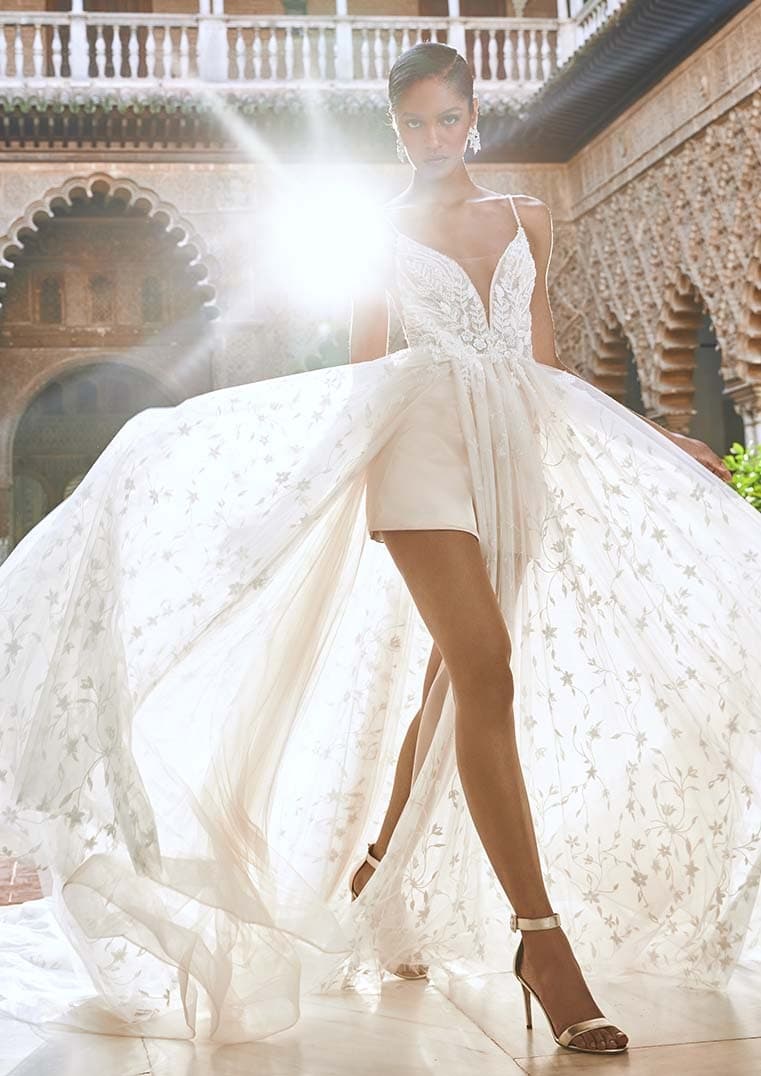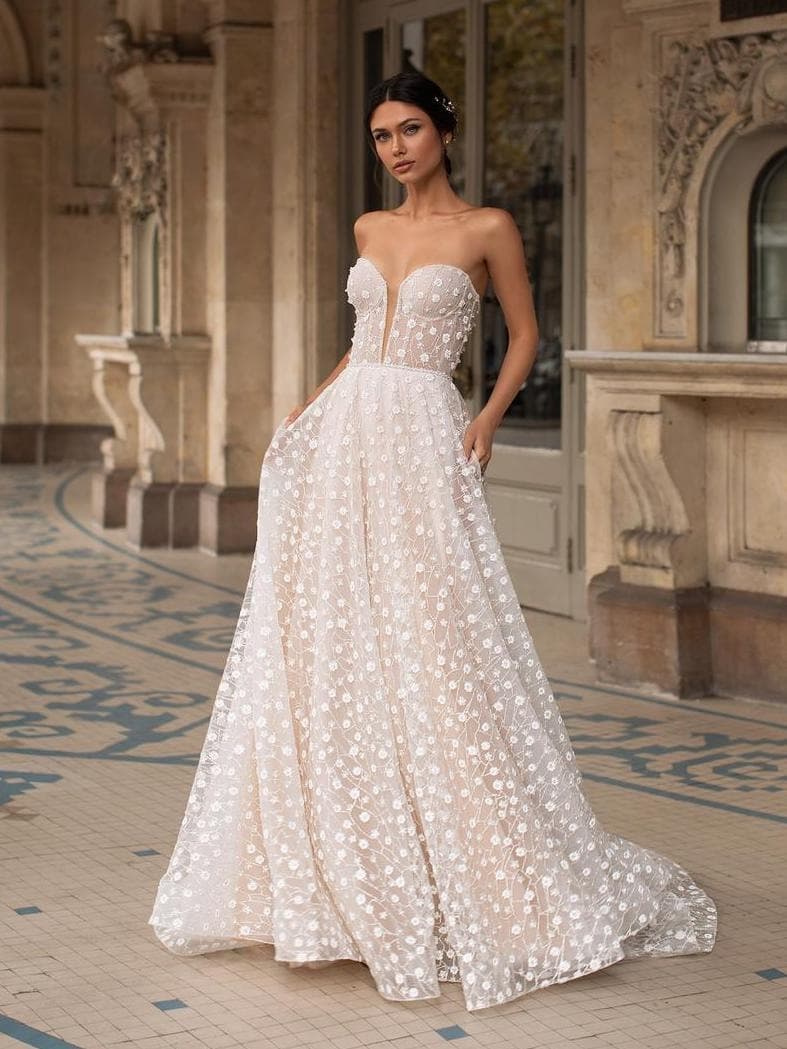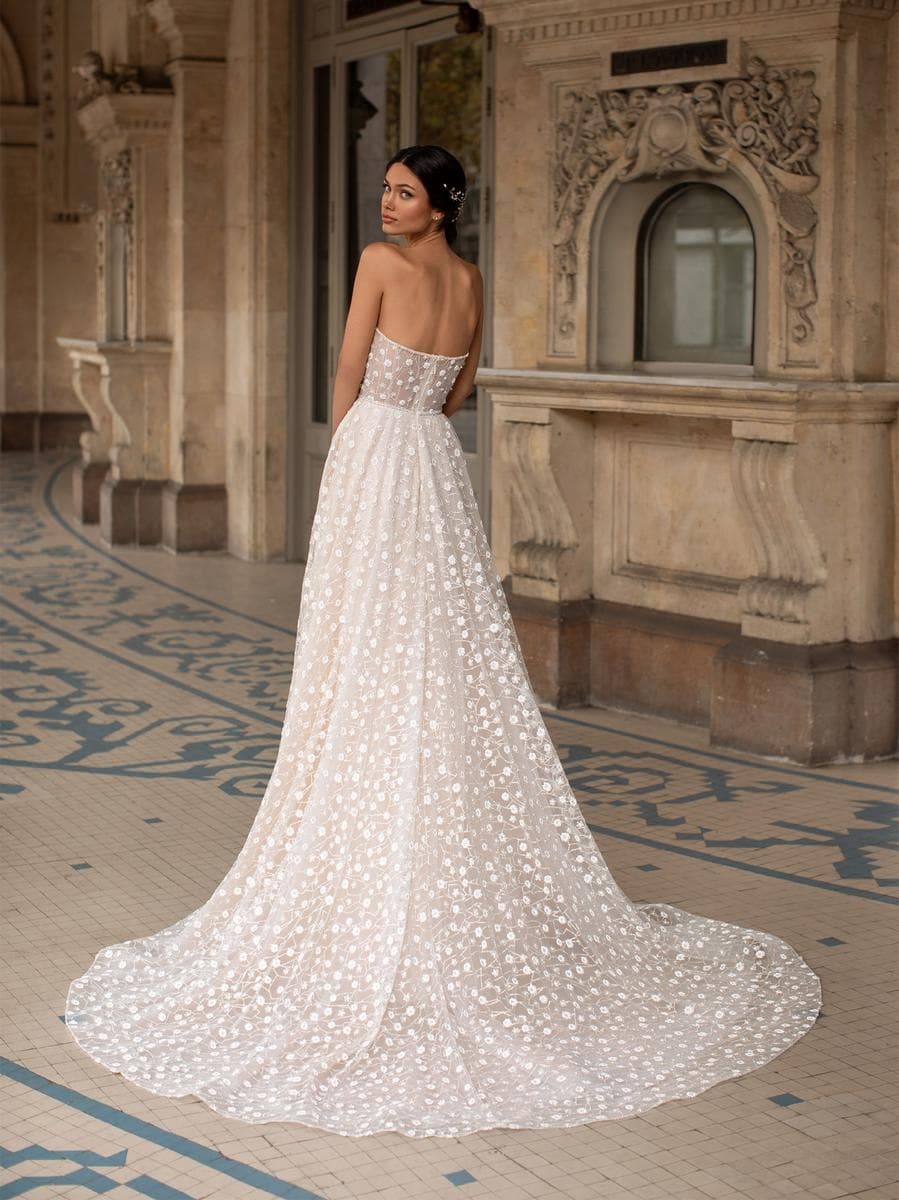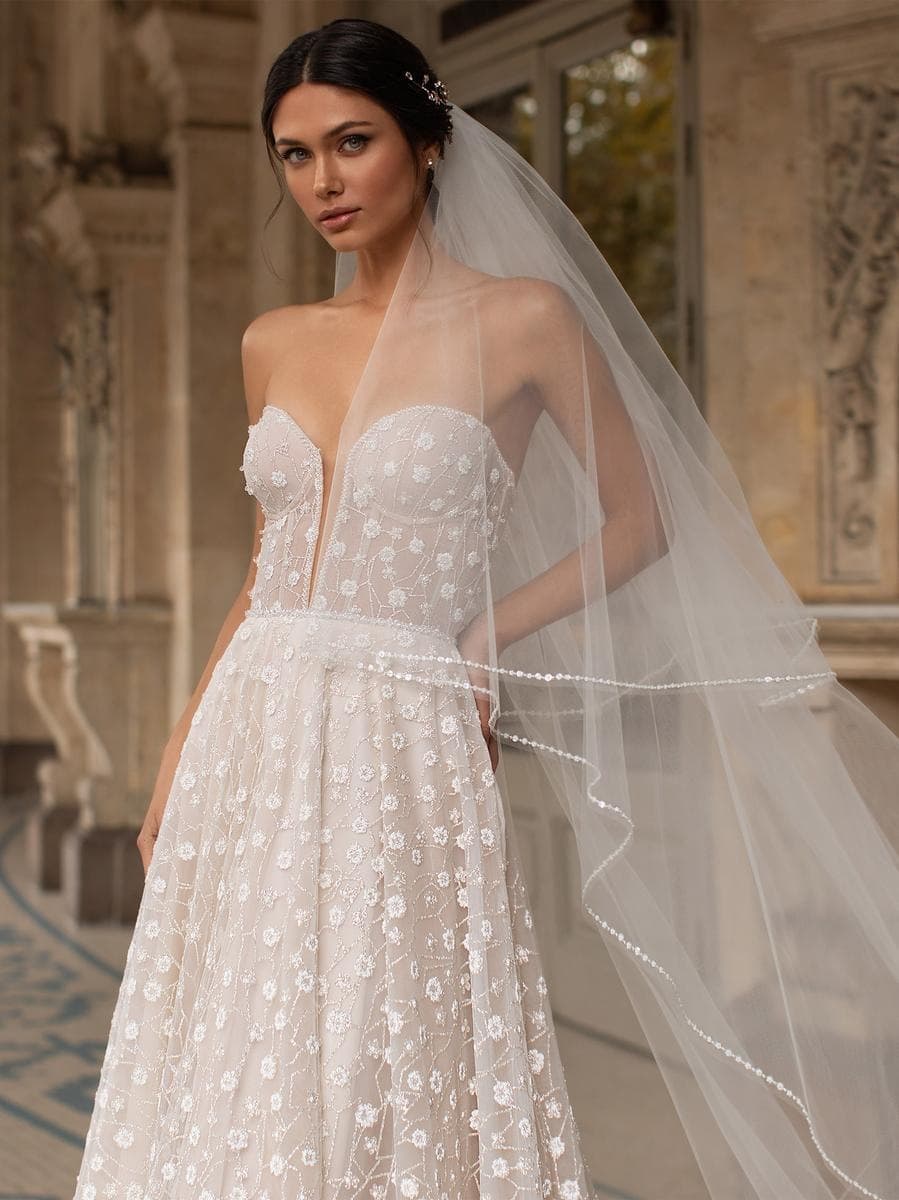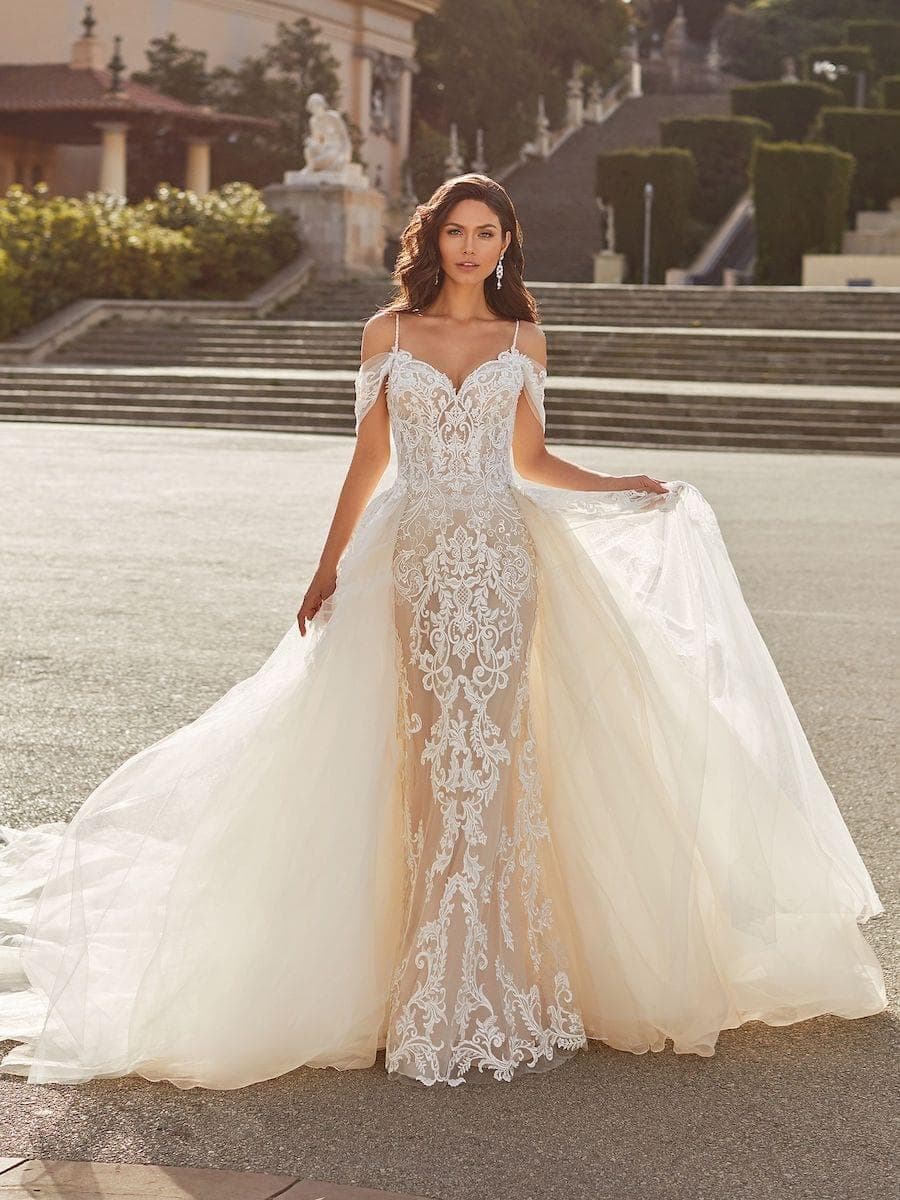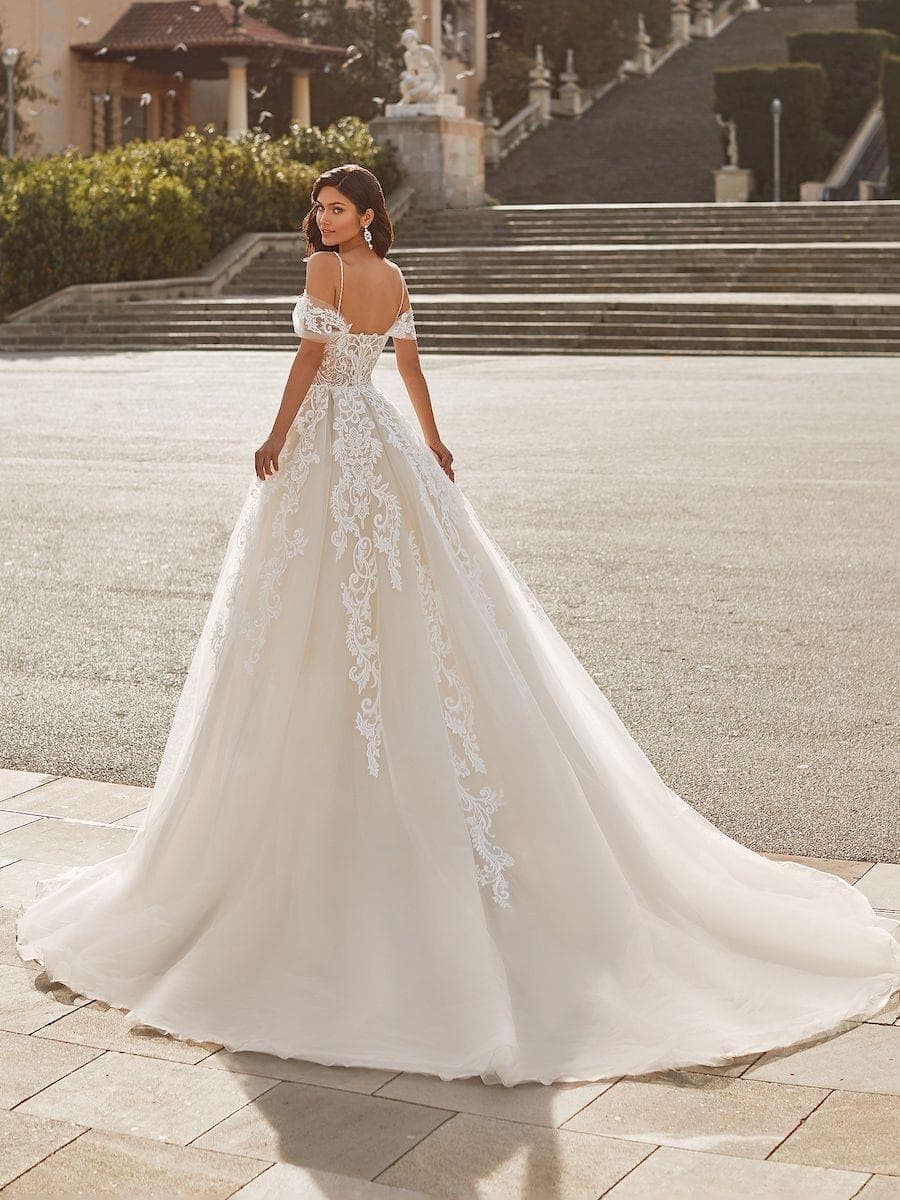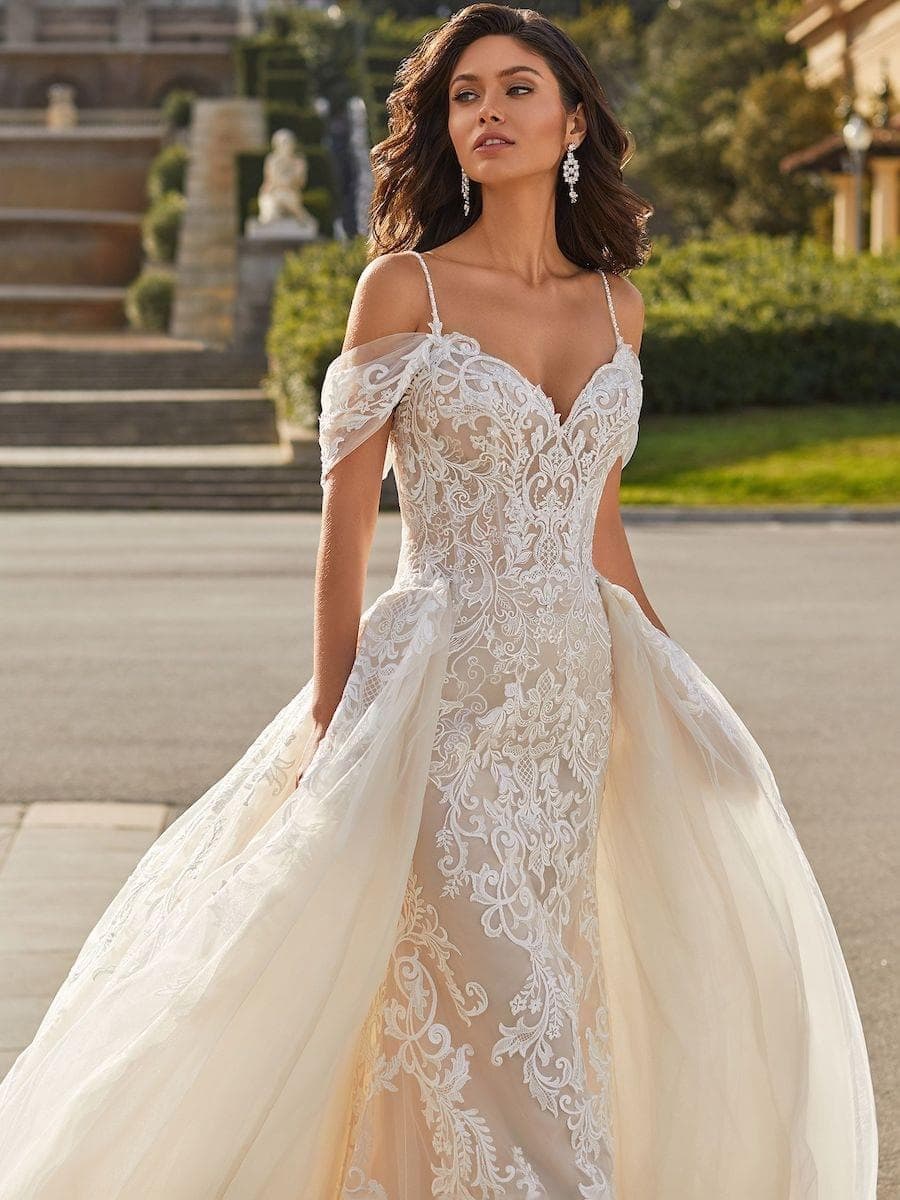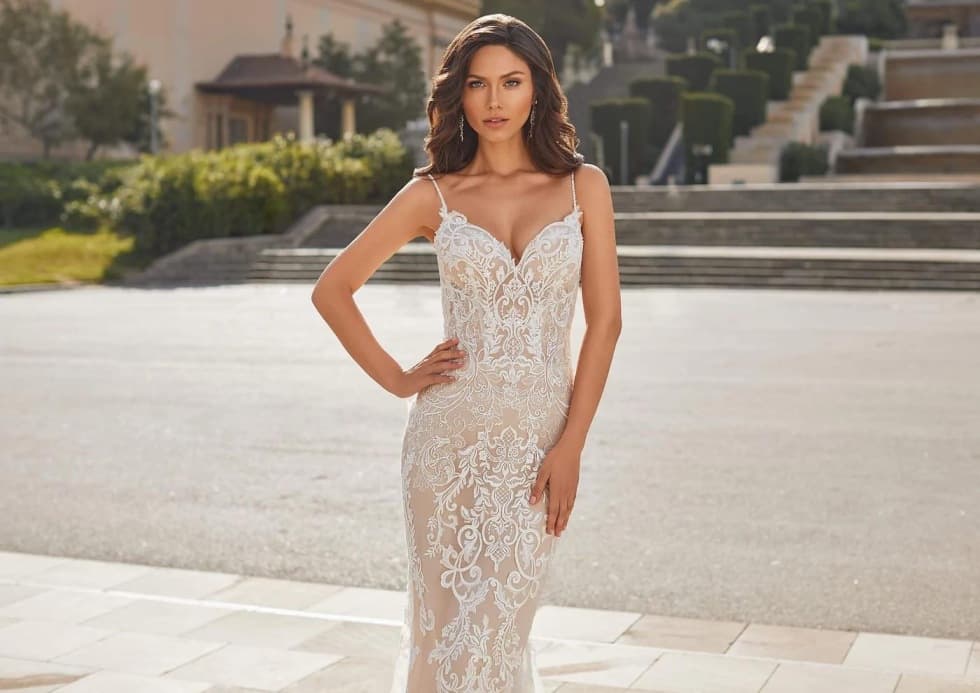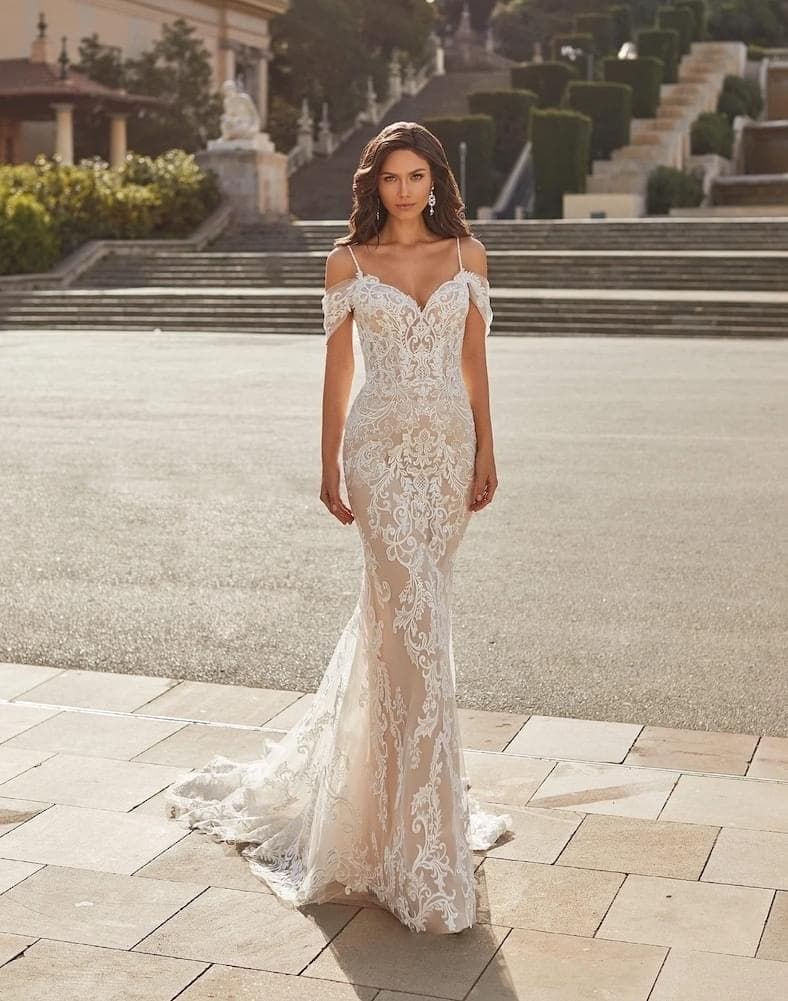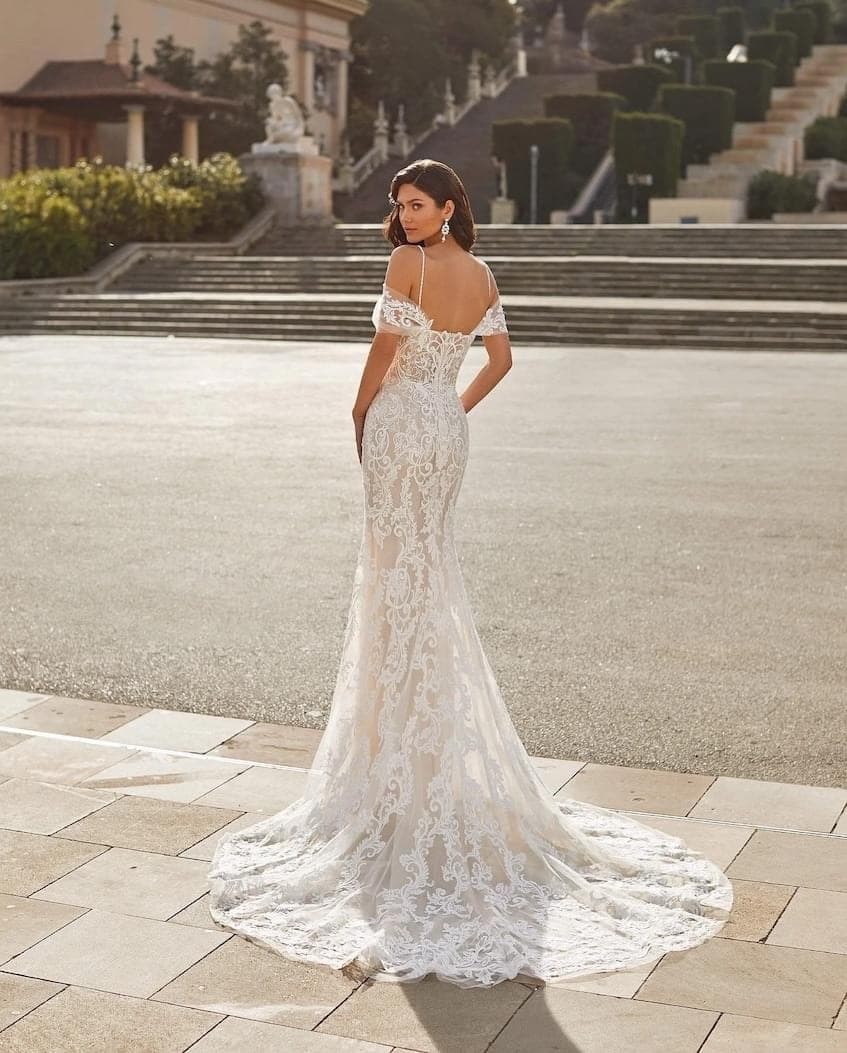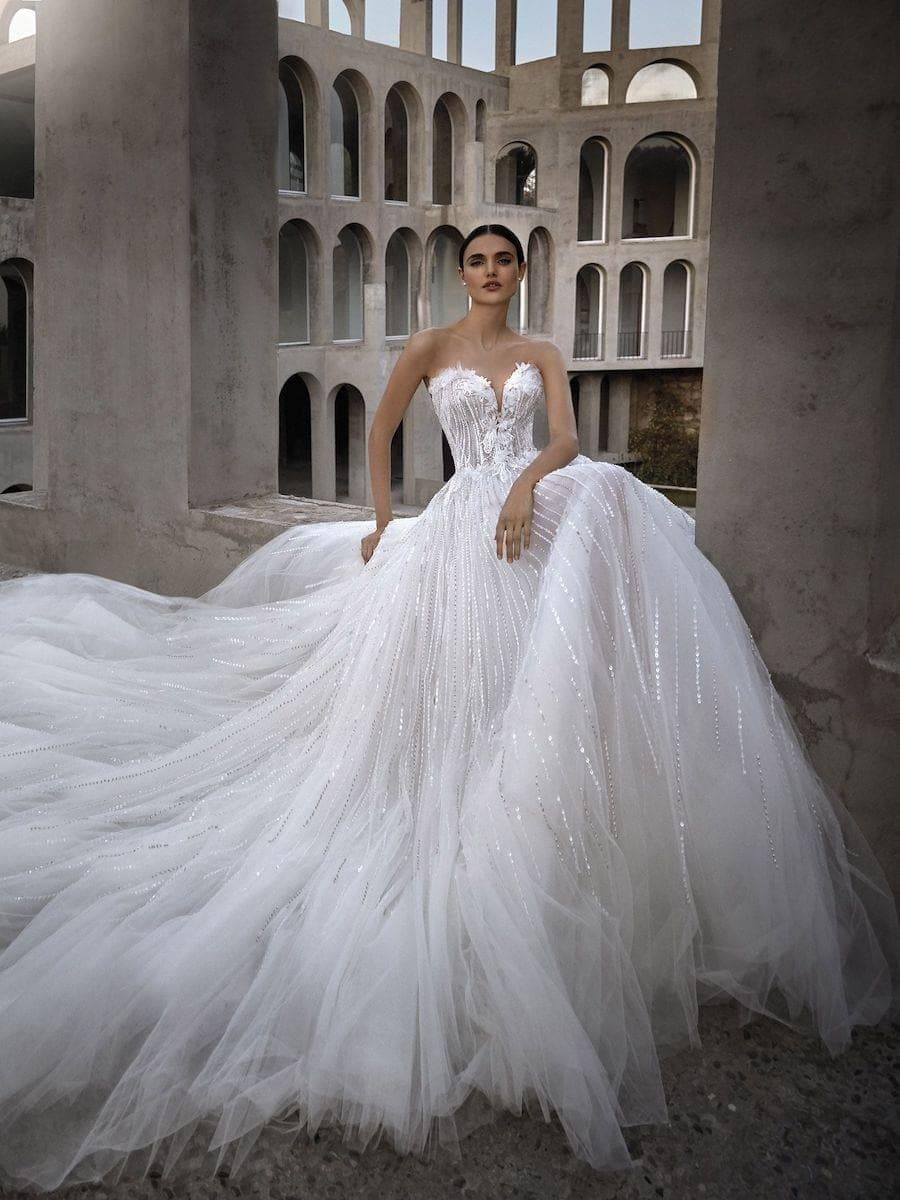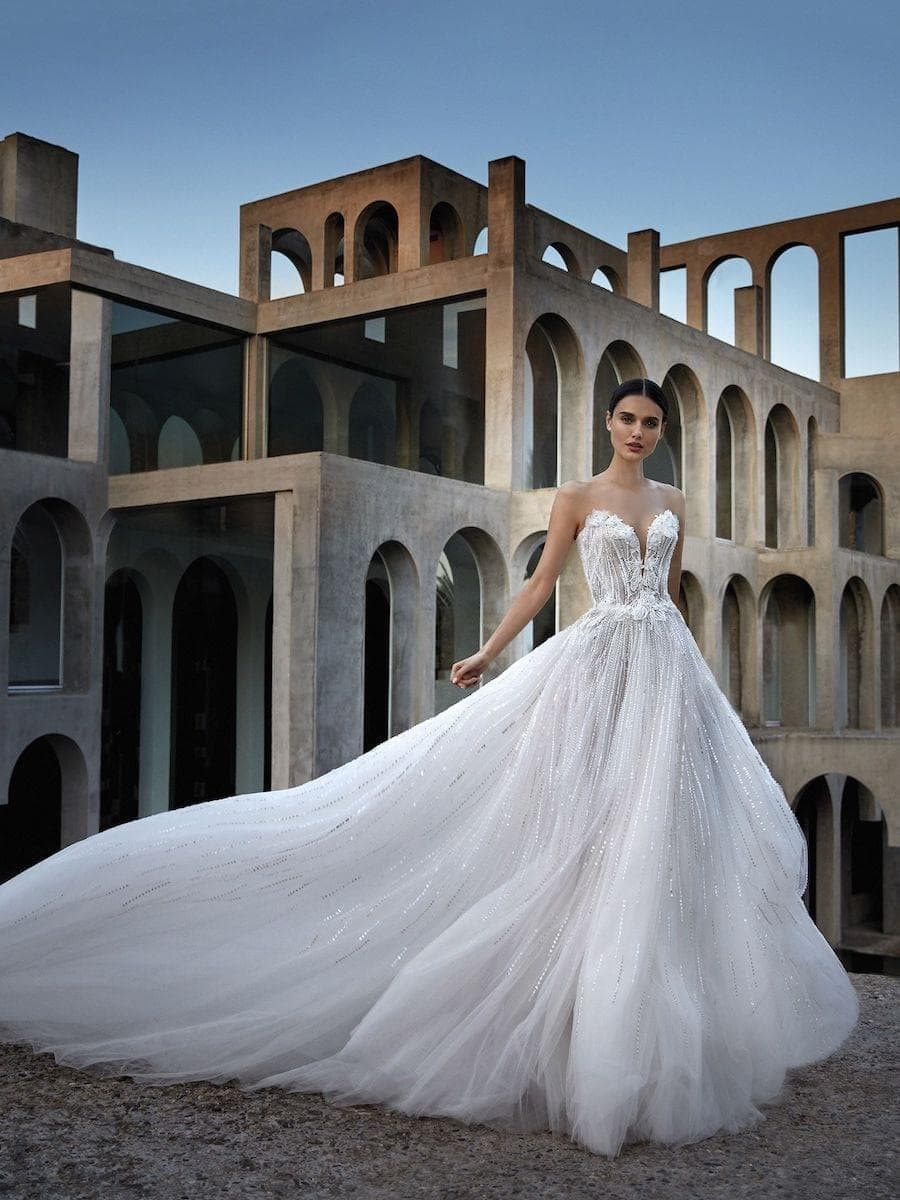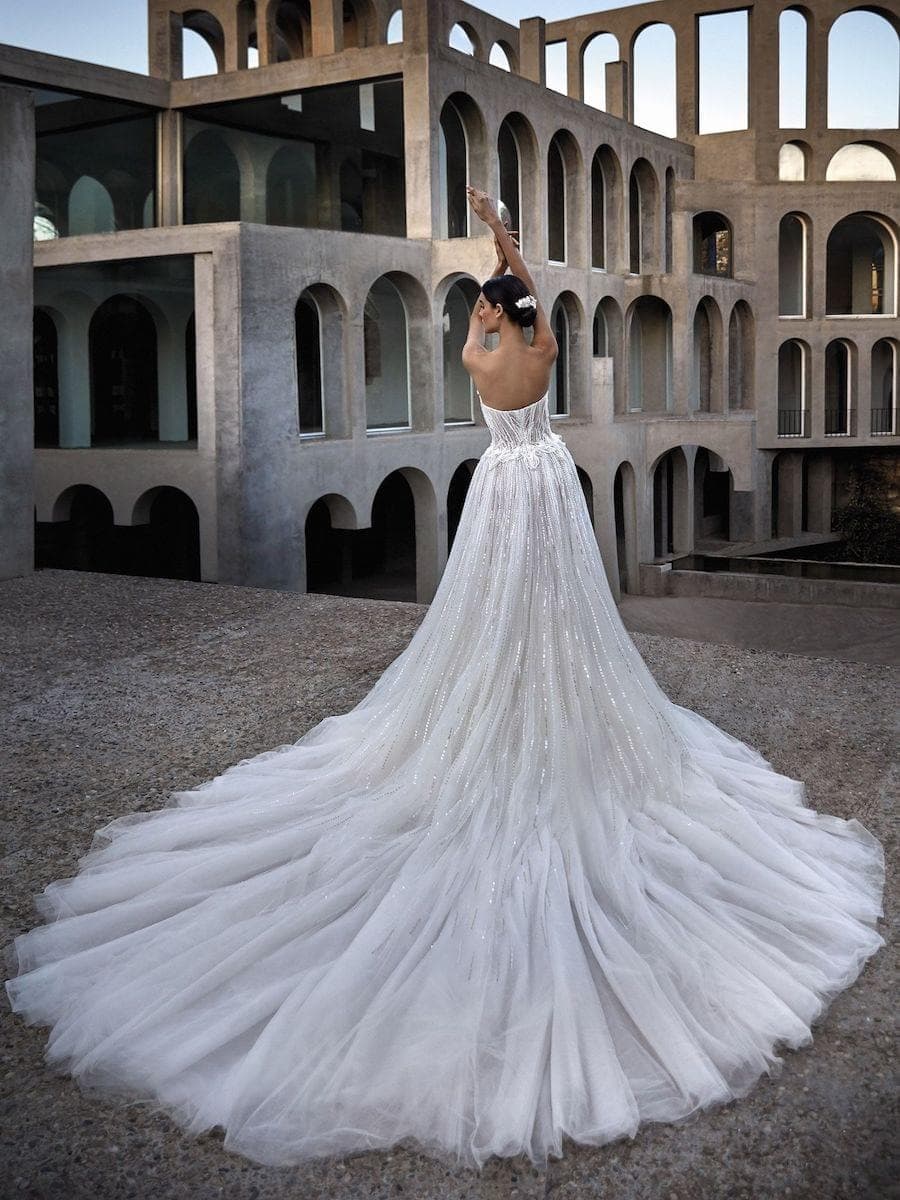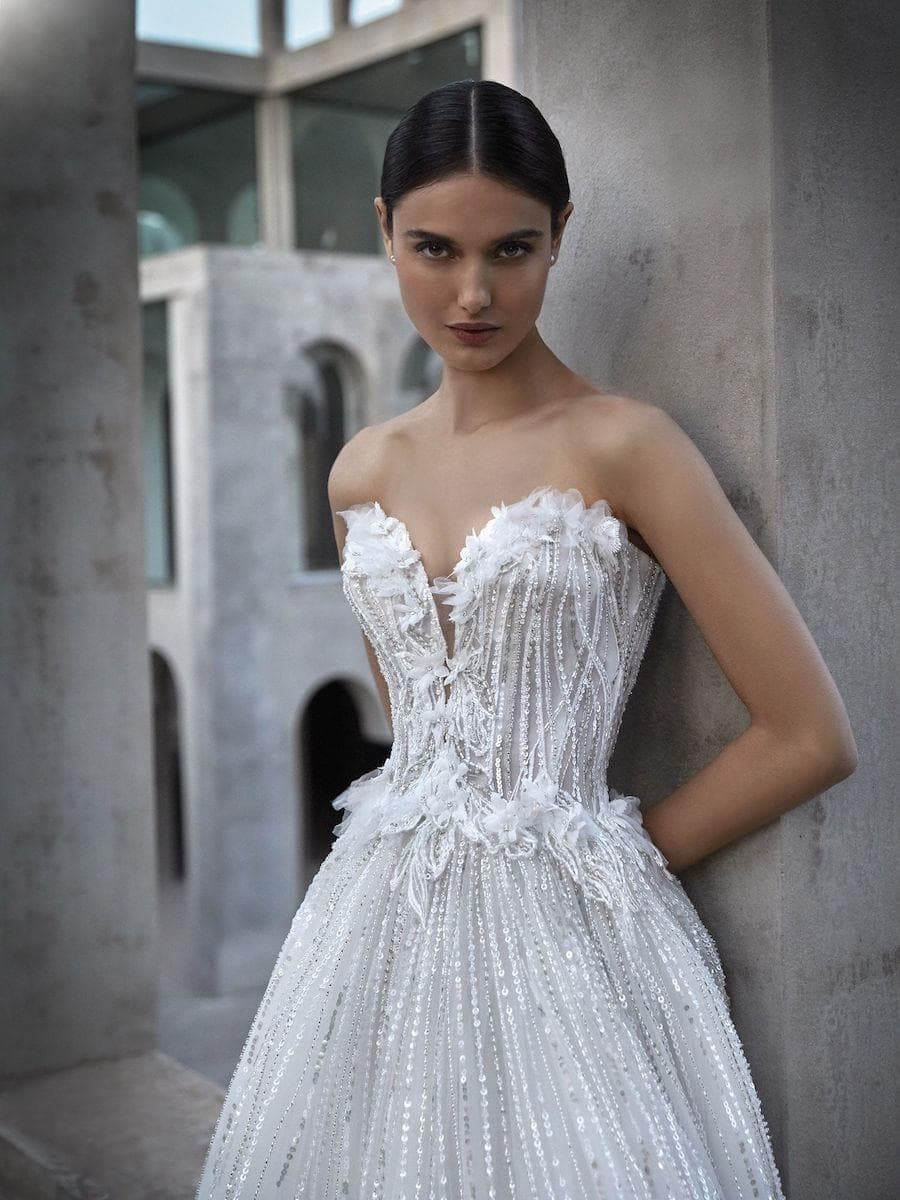 Atelier Pronovias Valerie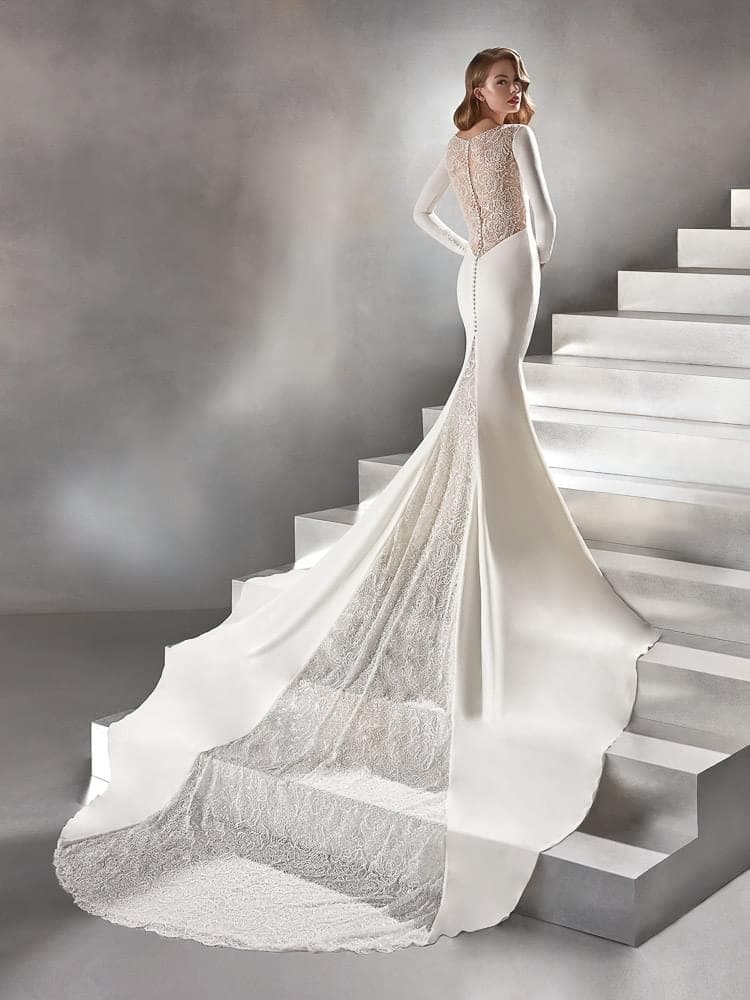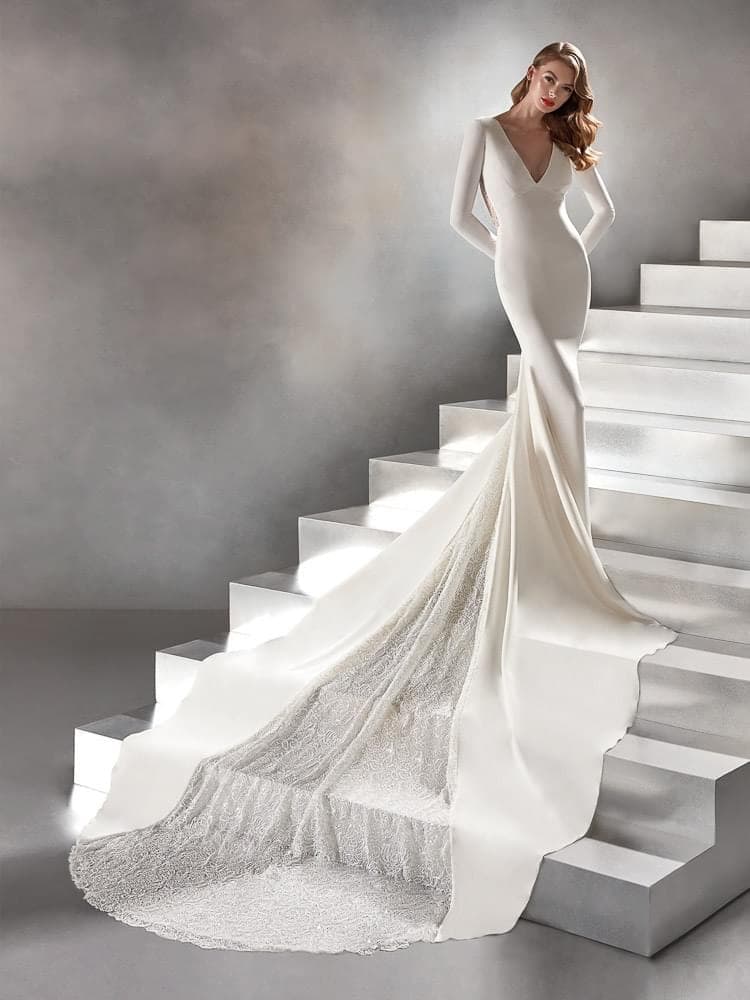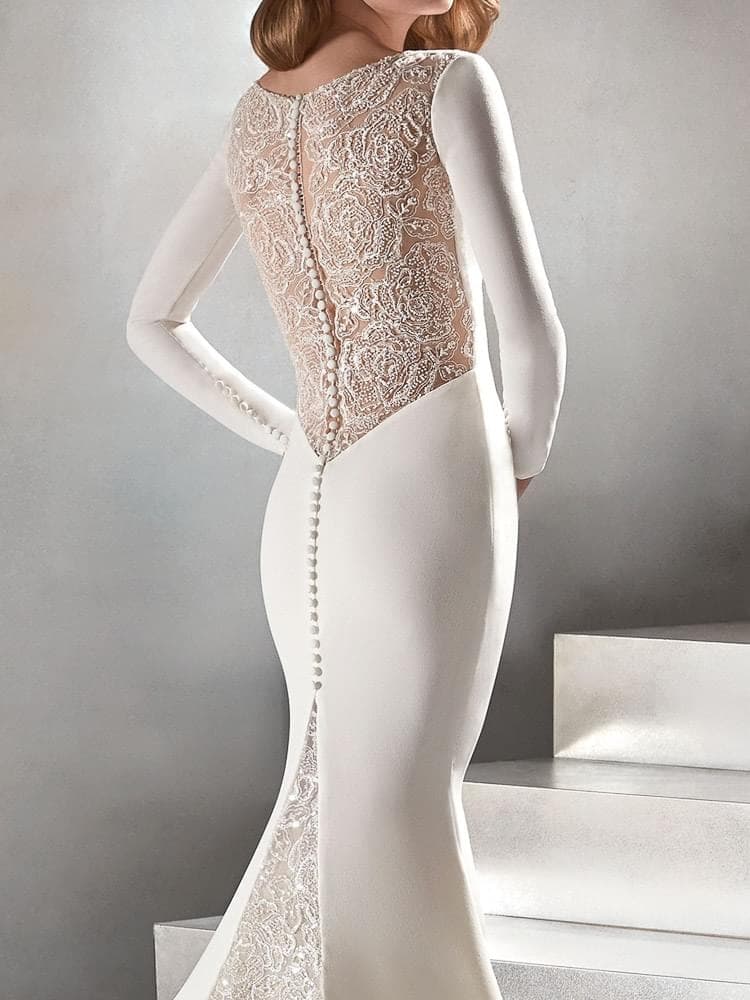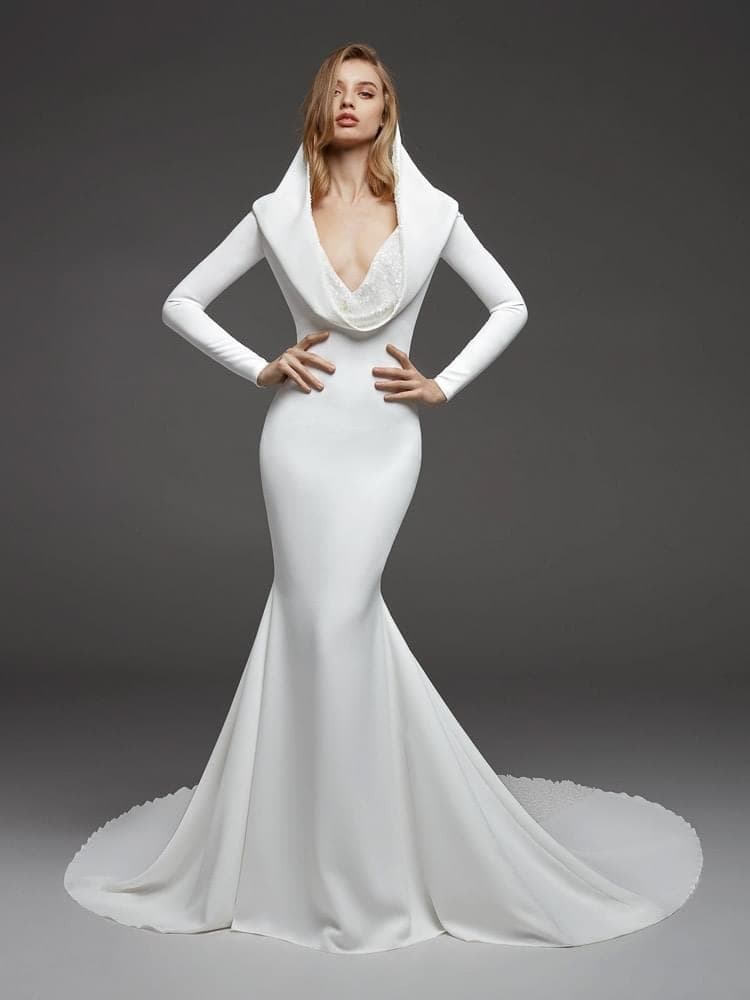 Atelier Pronovias Caceres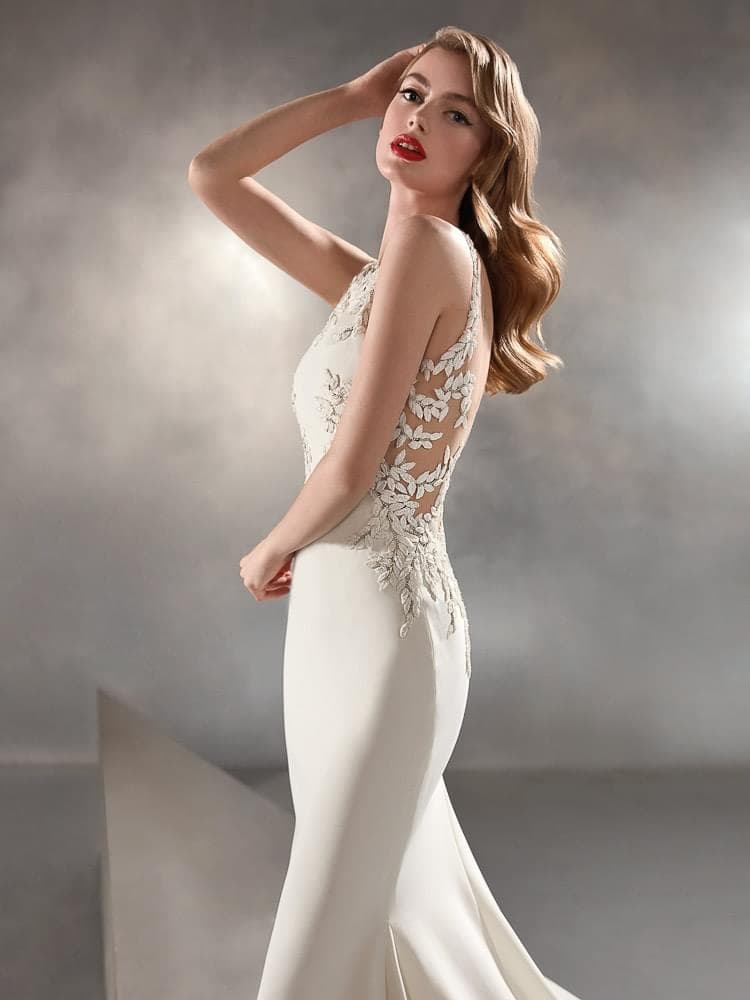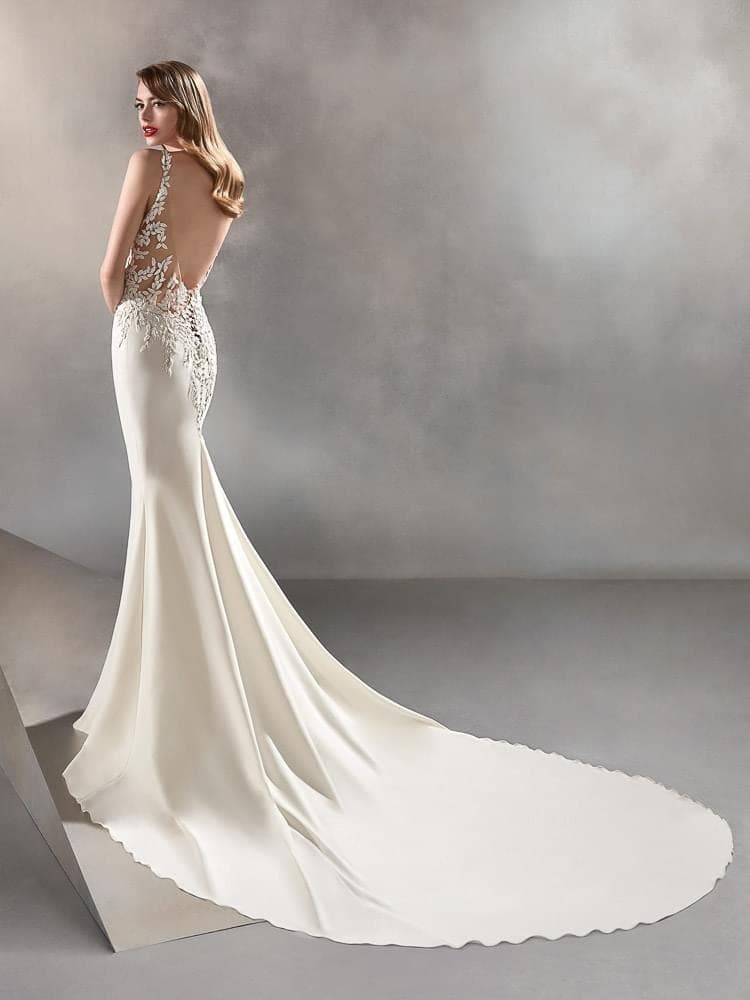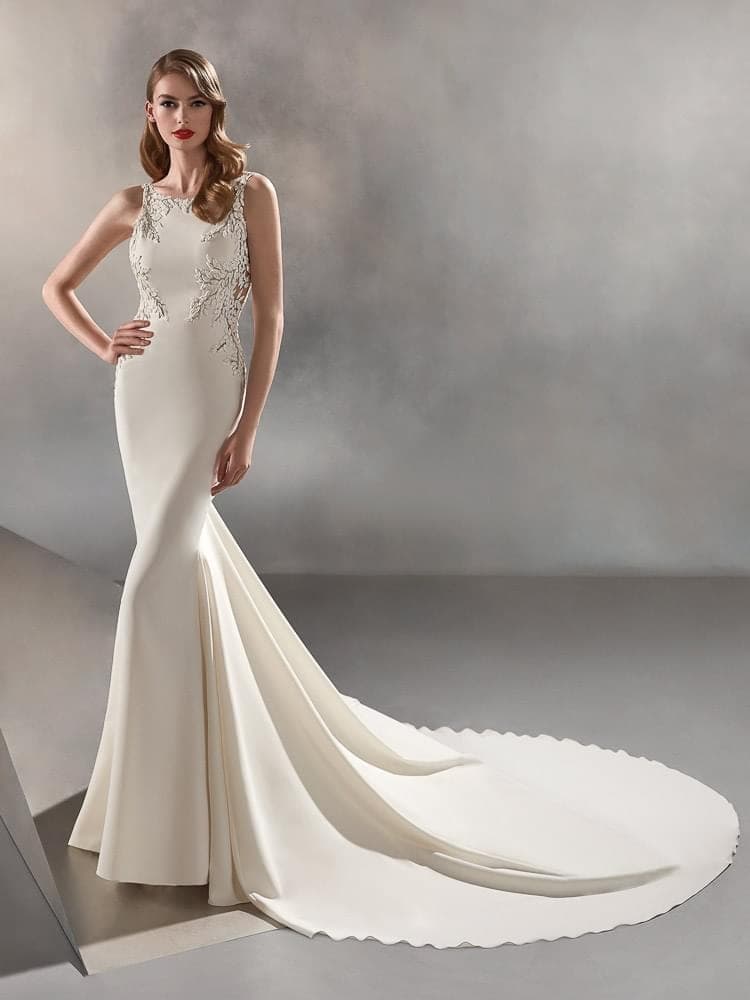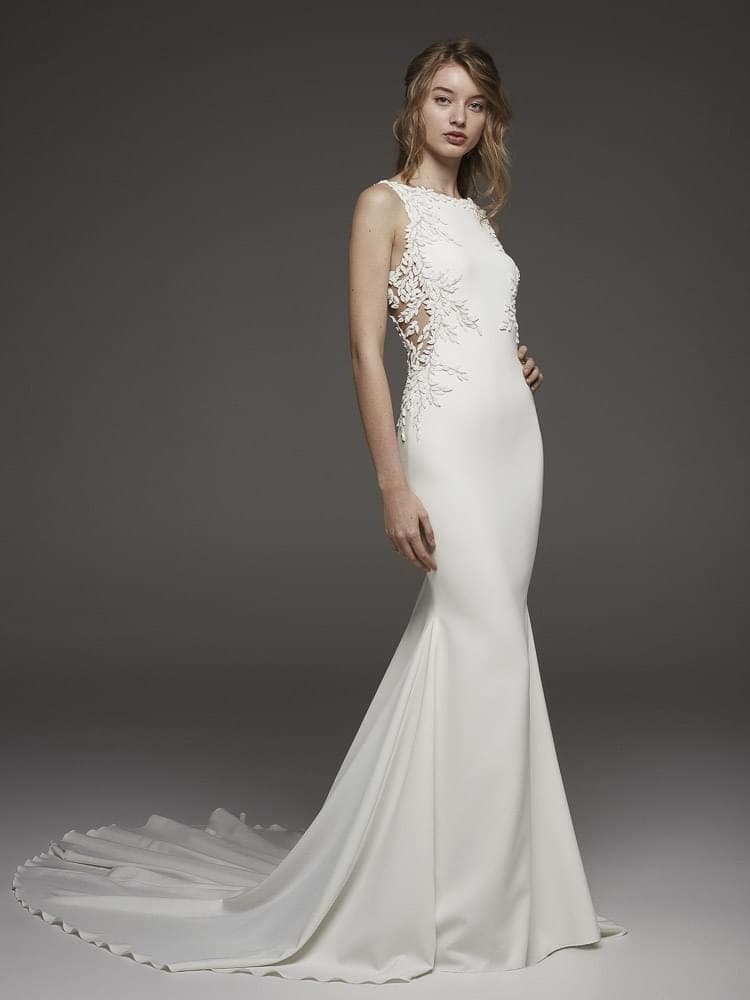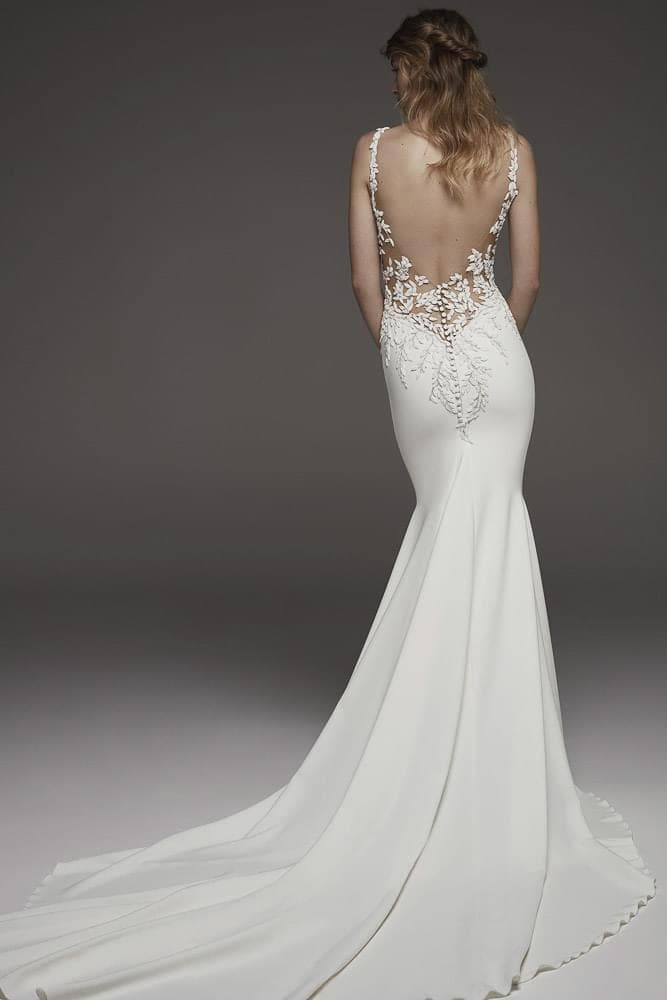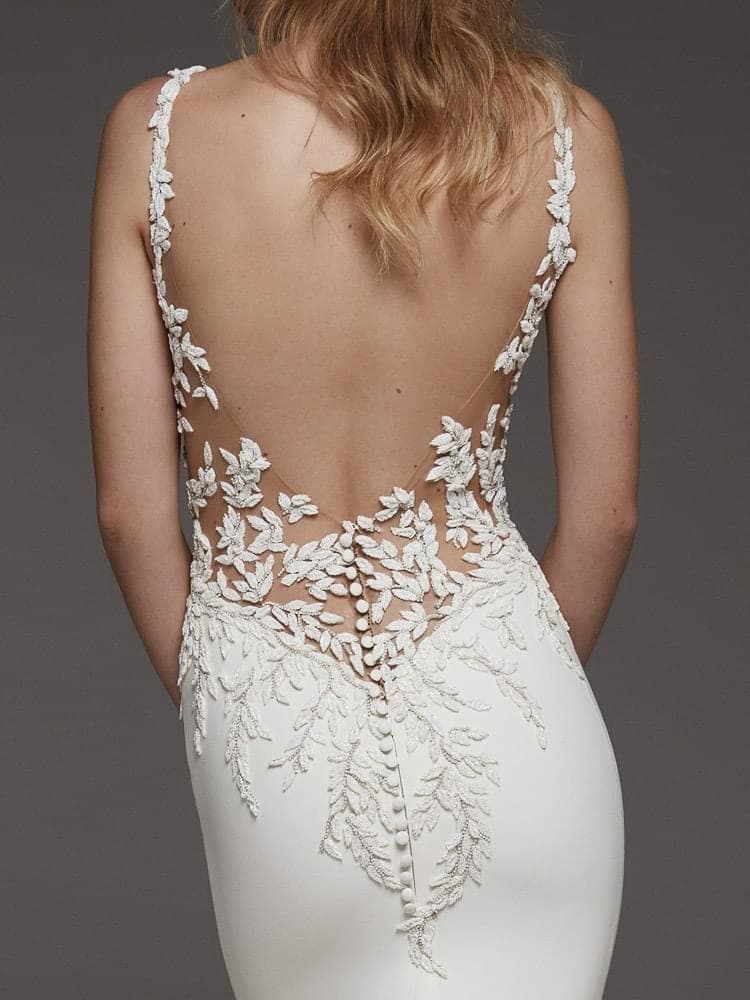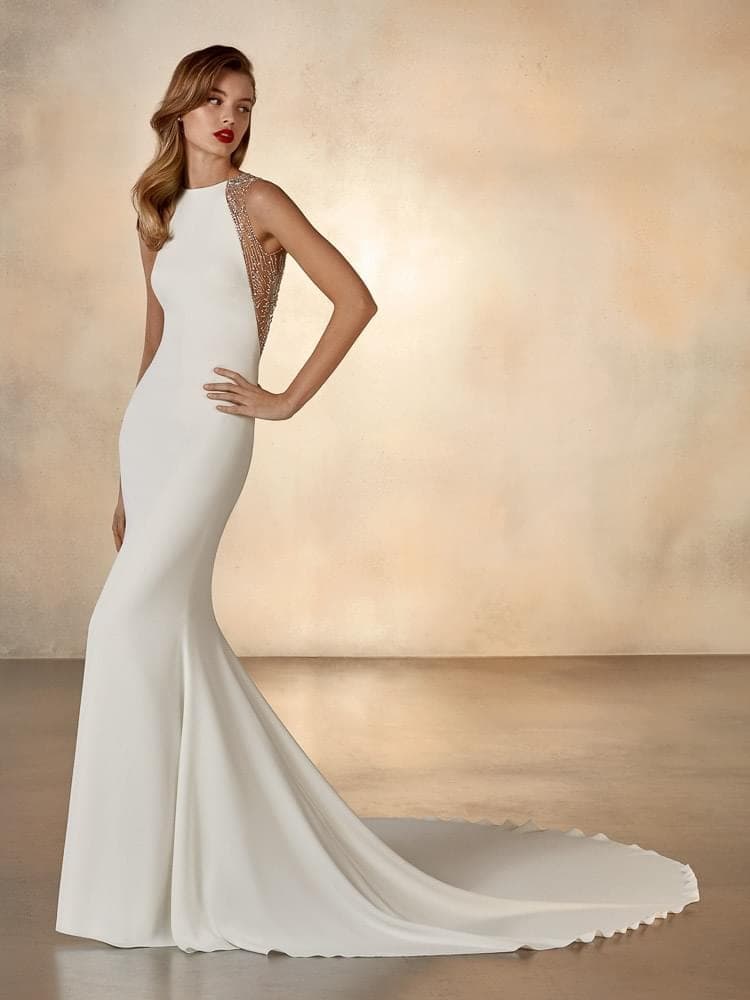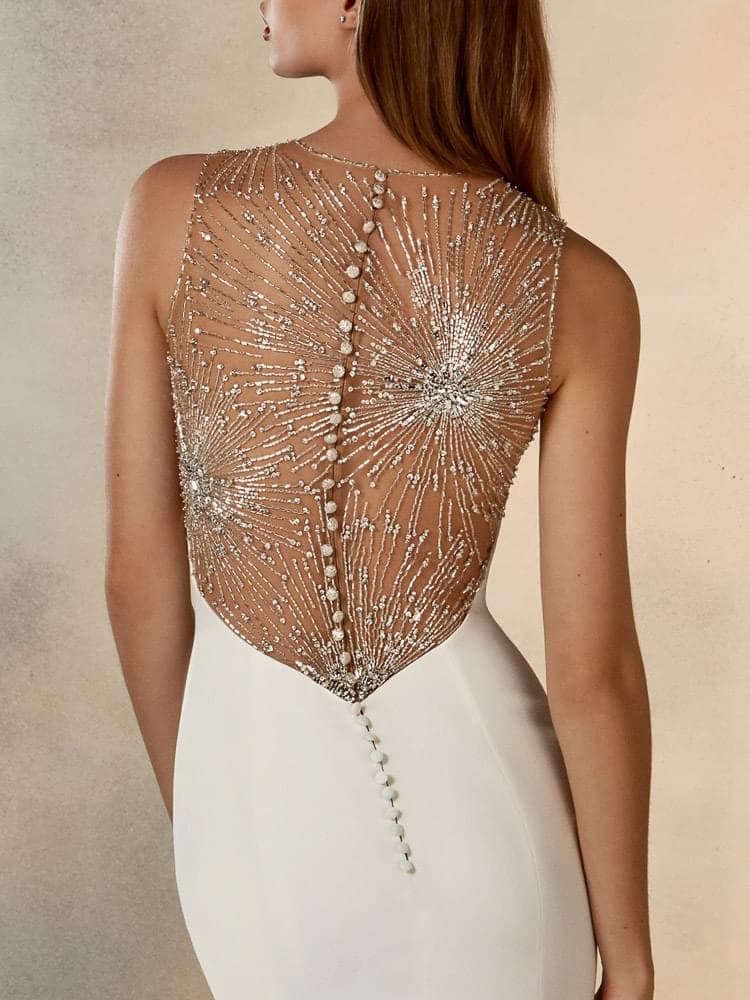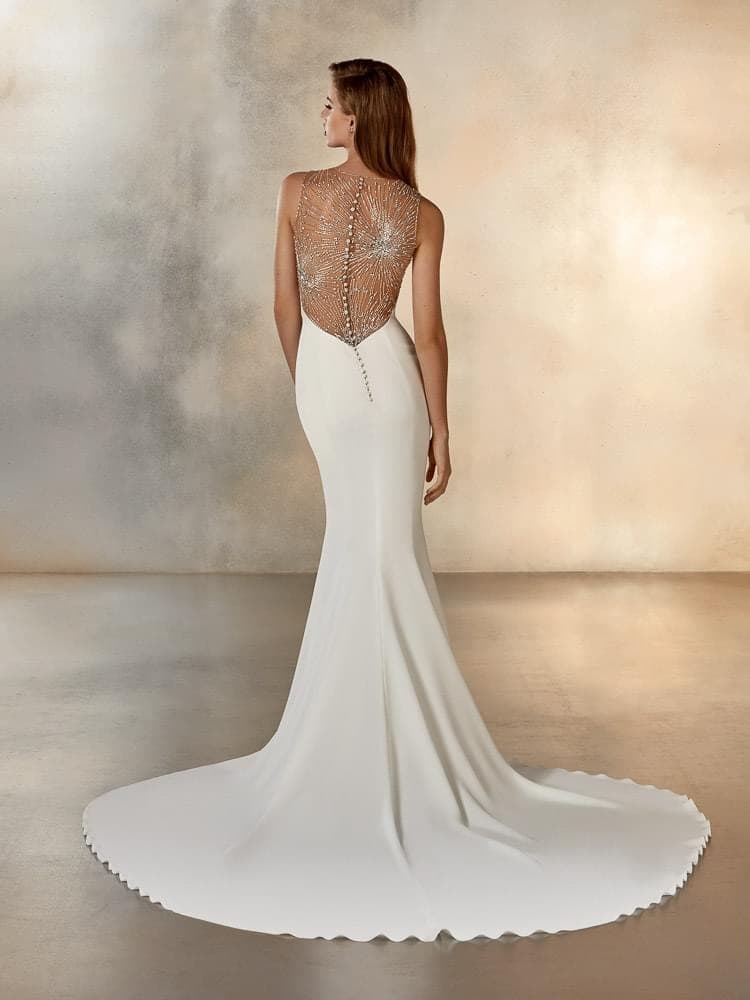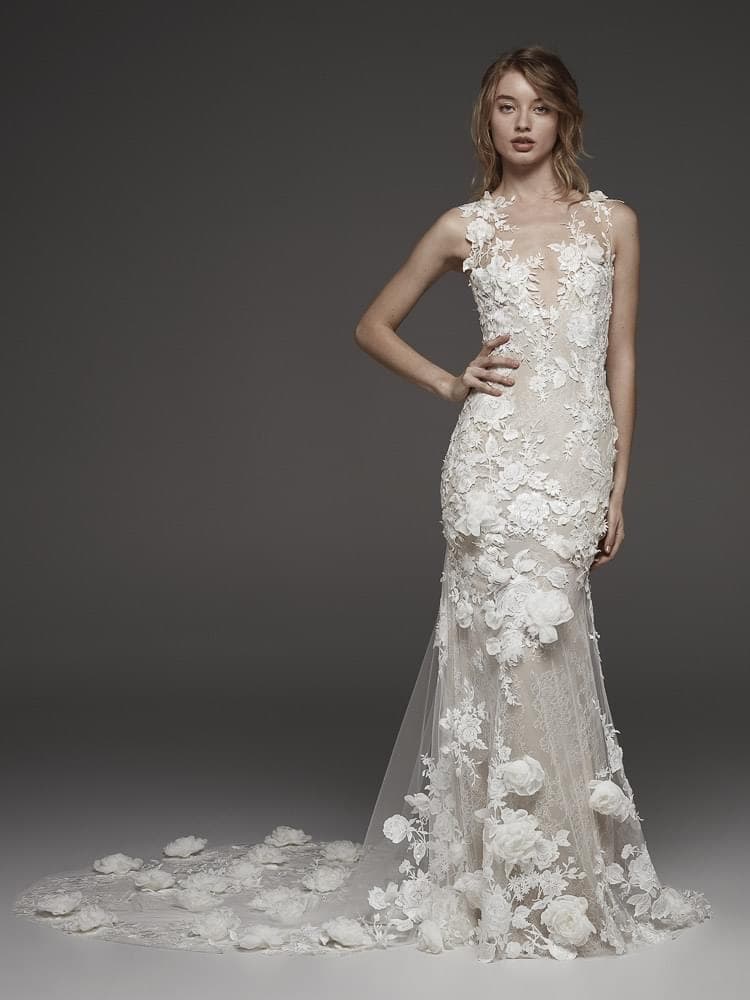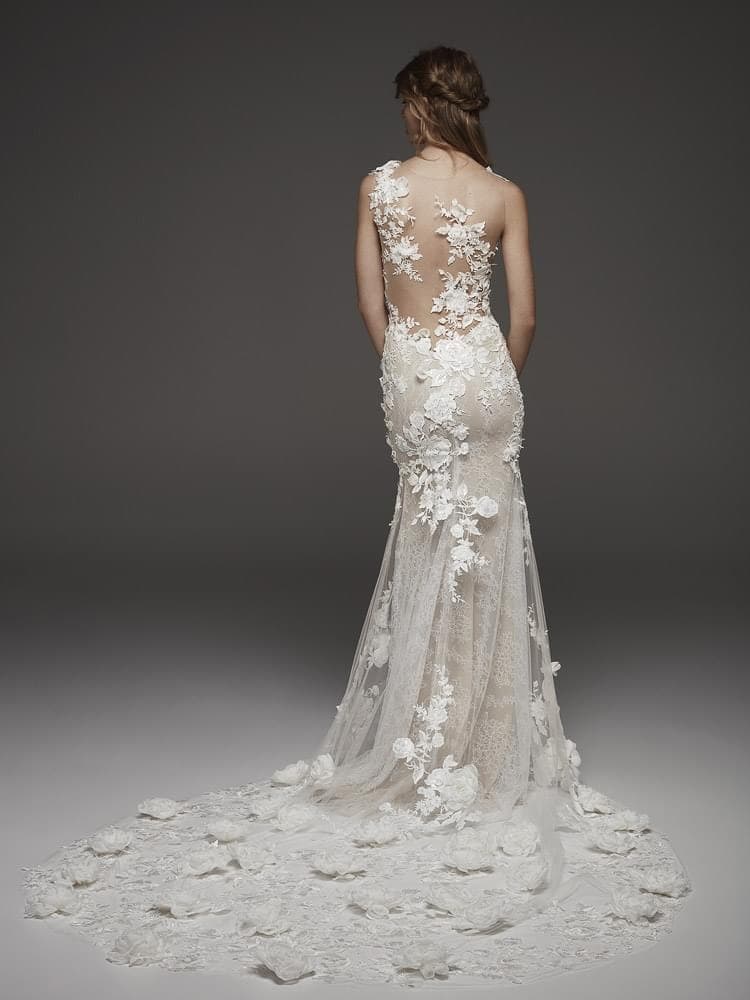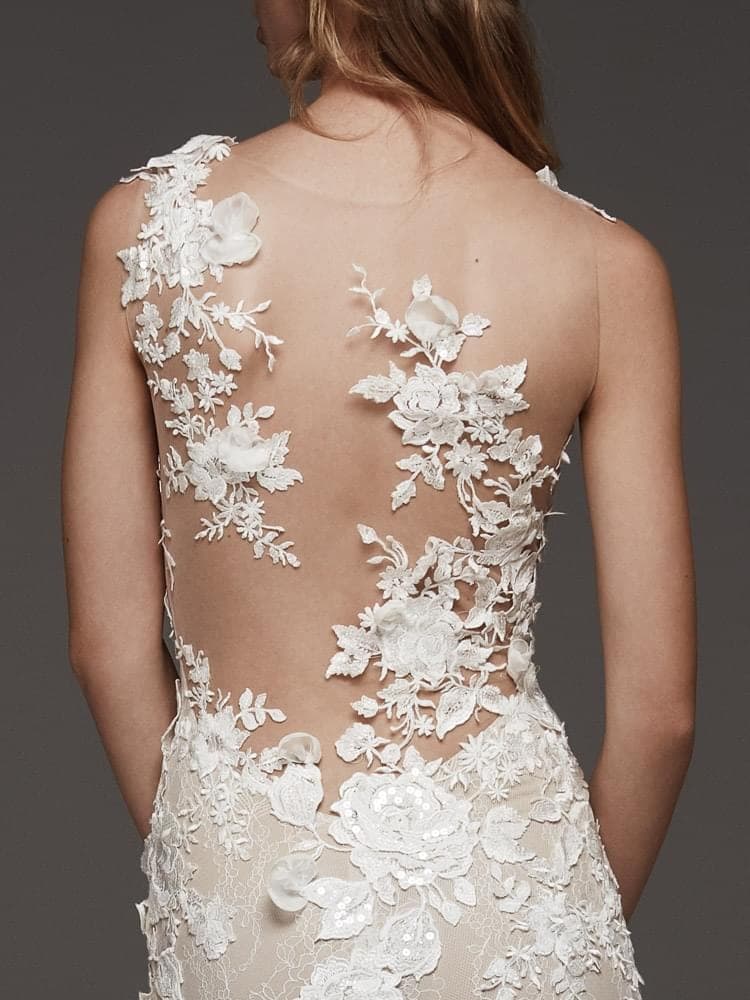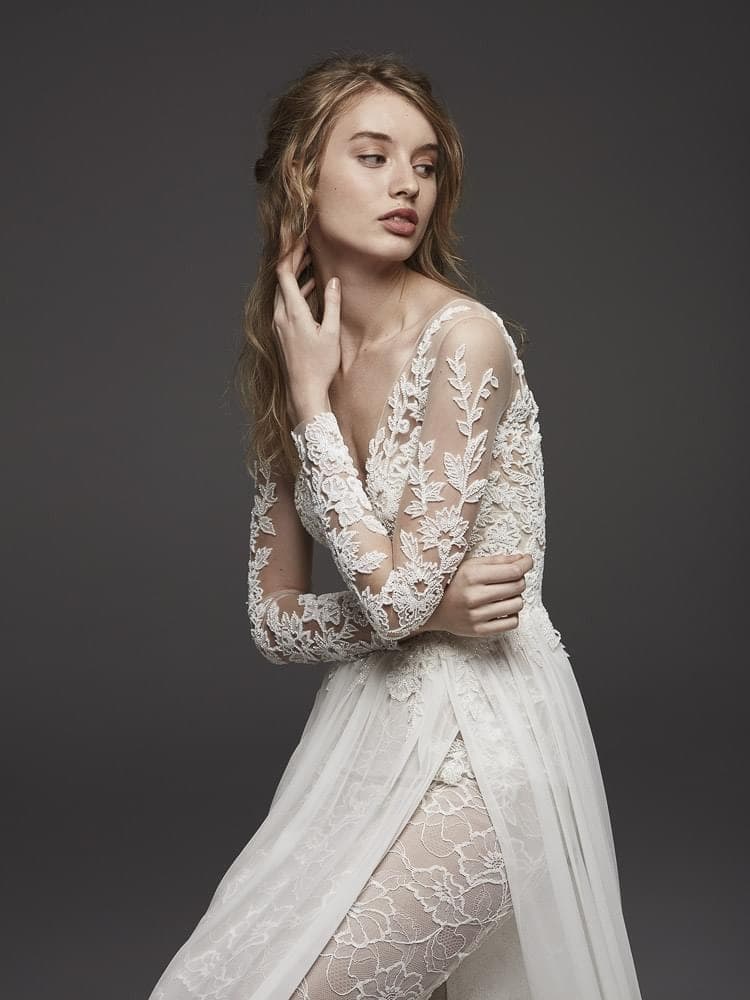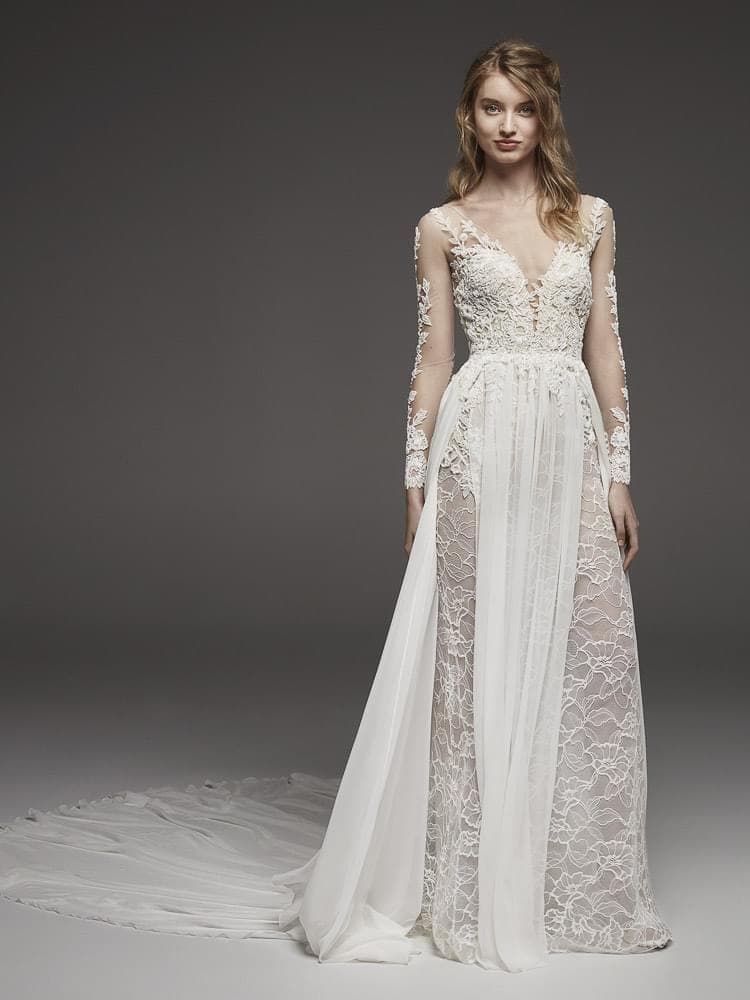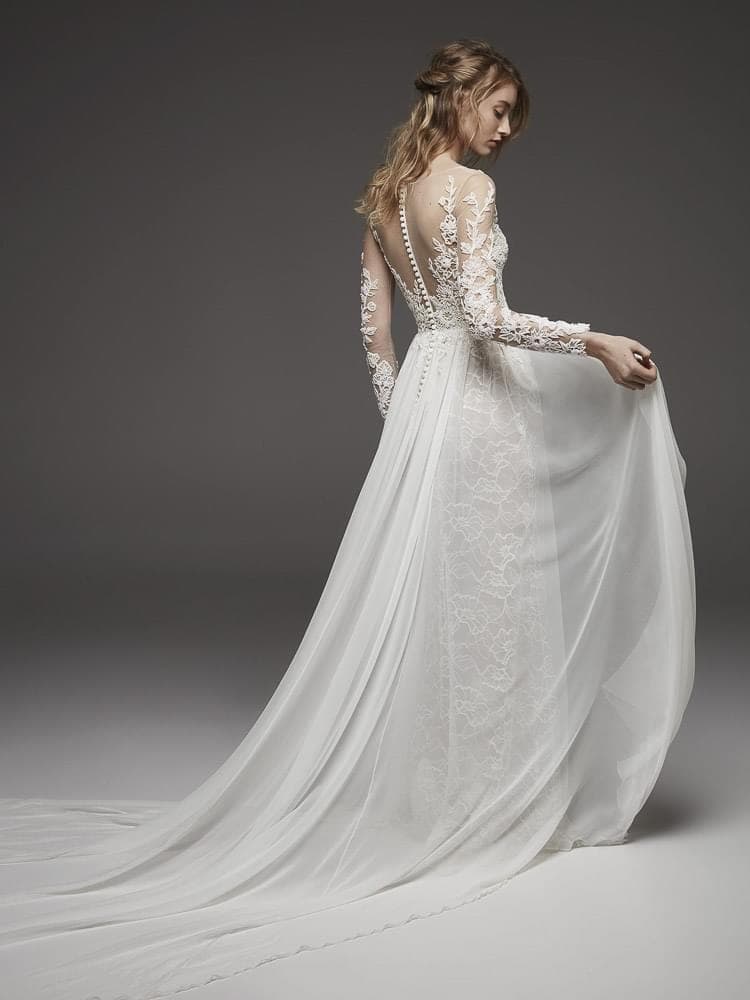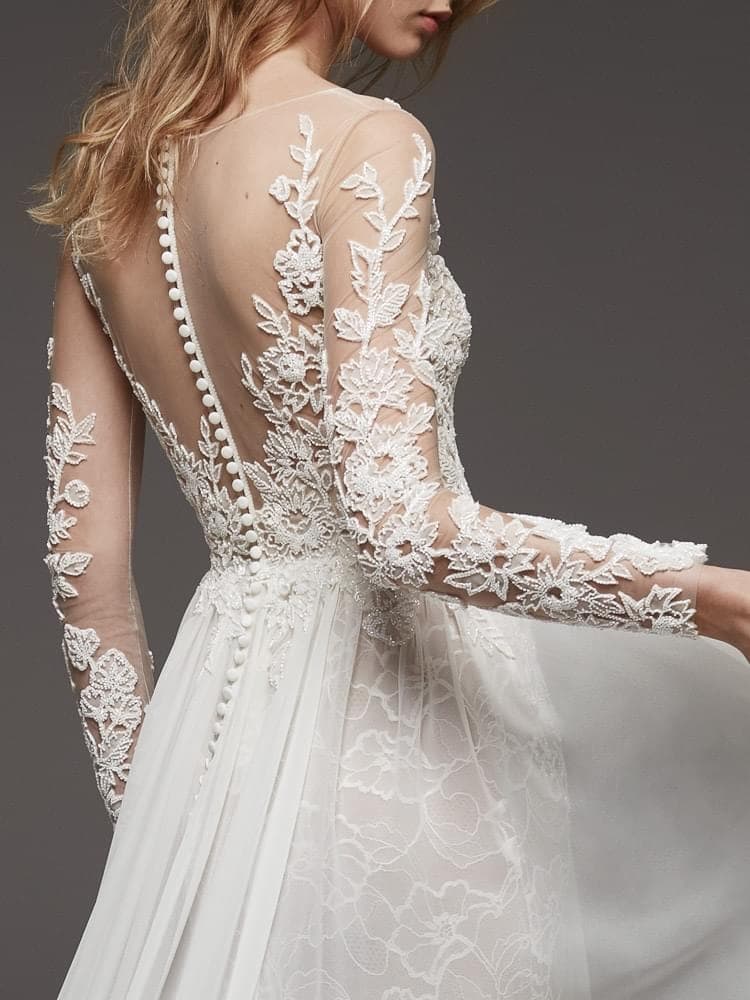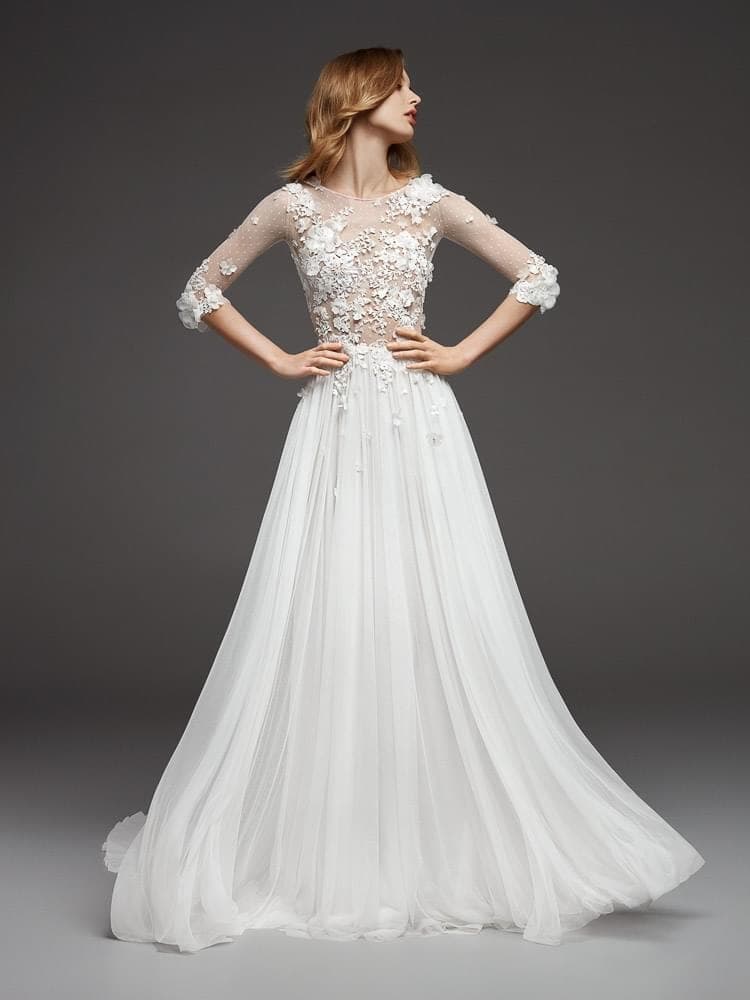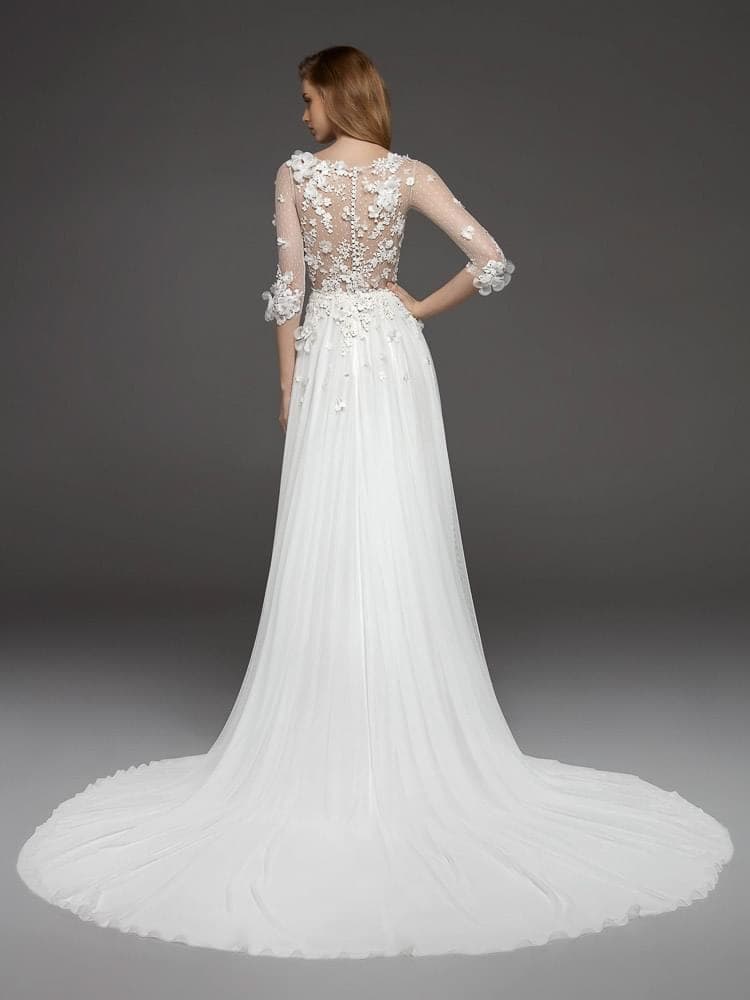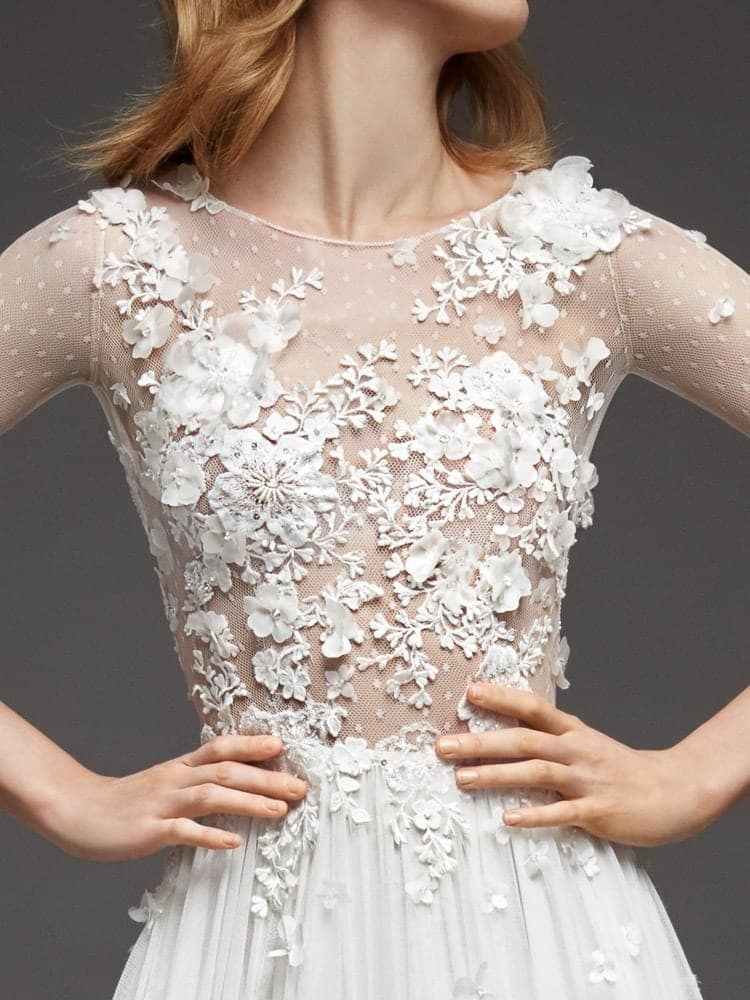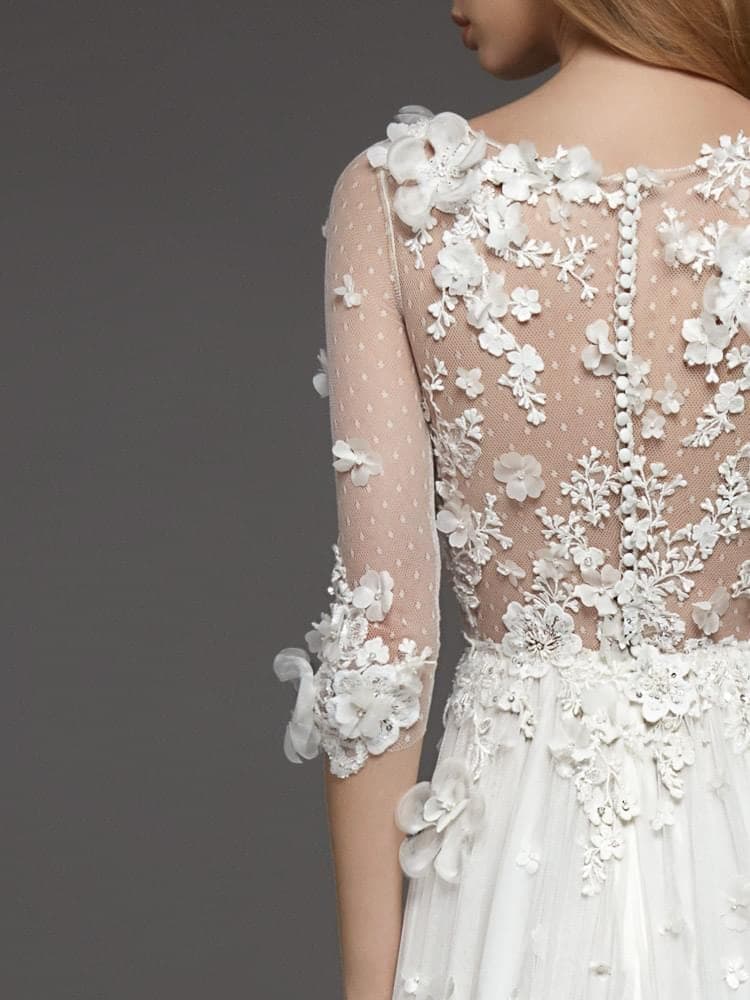 Atelier Pronovias Colombia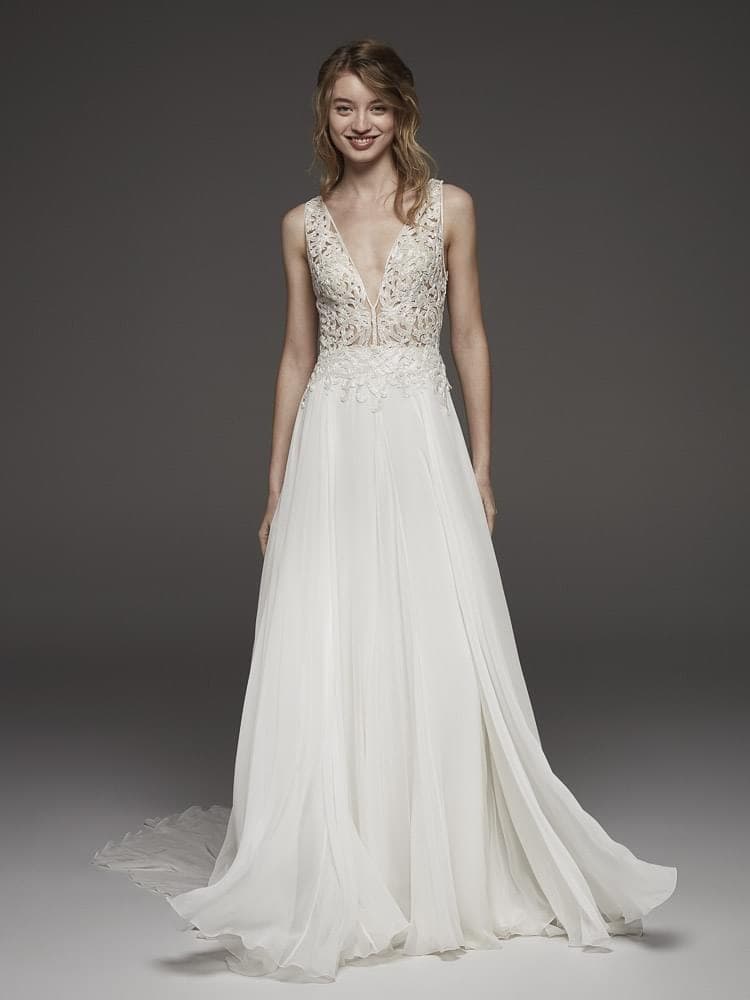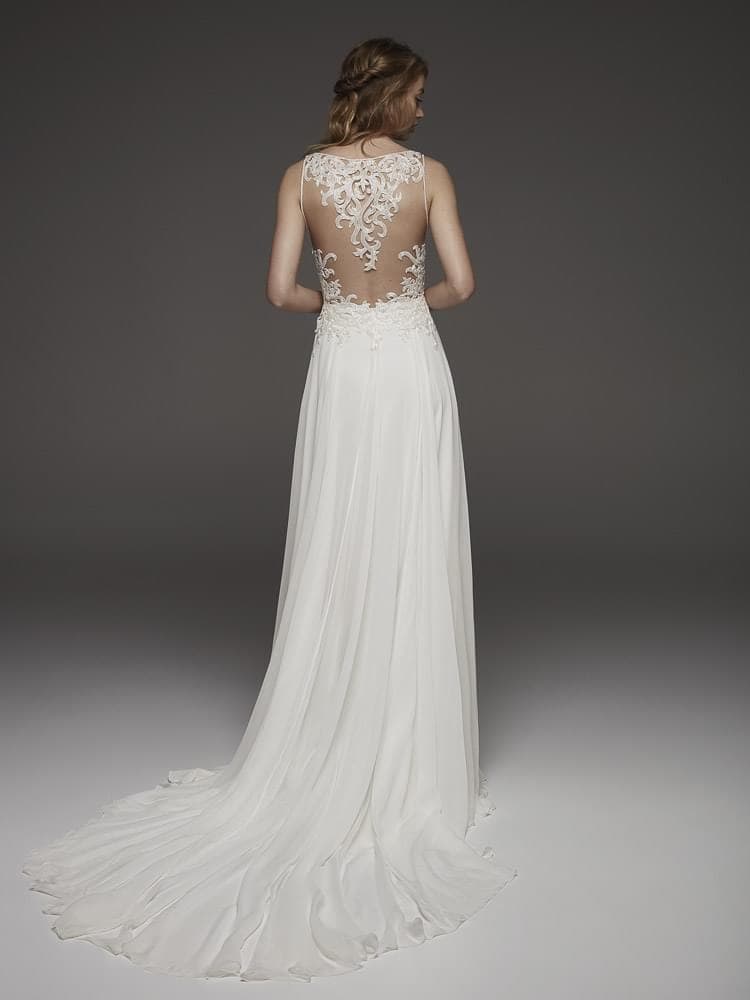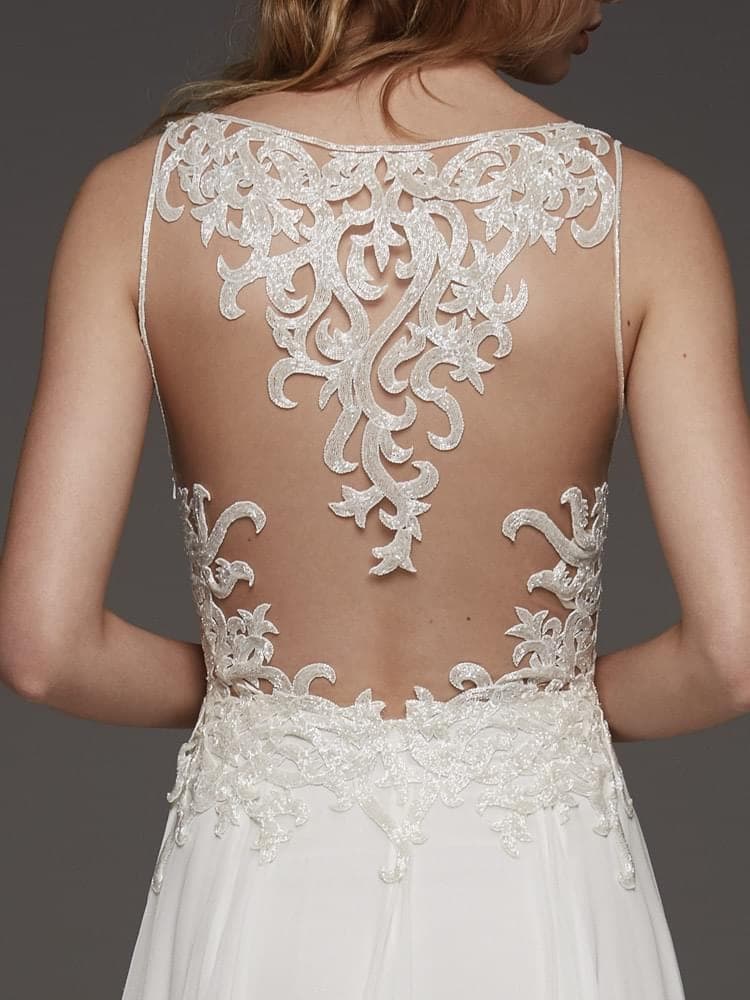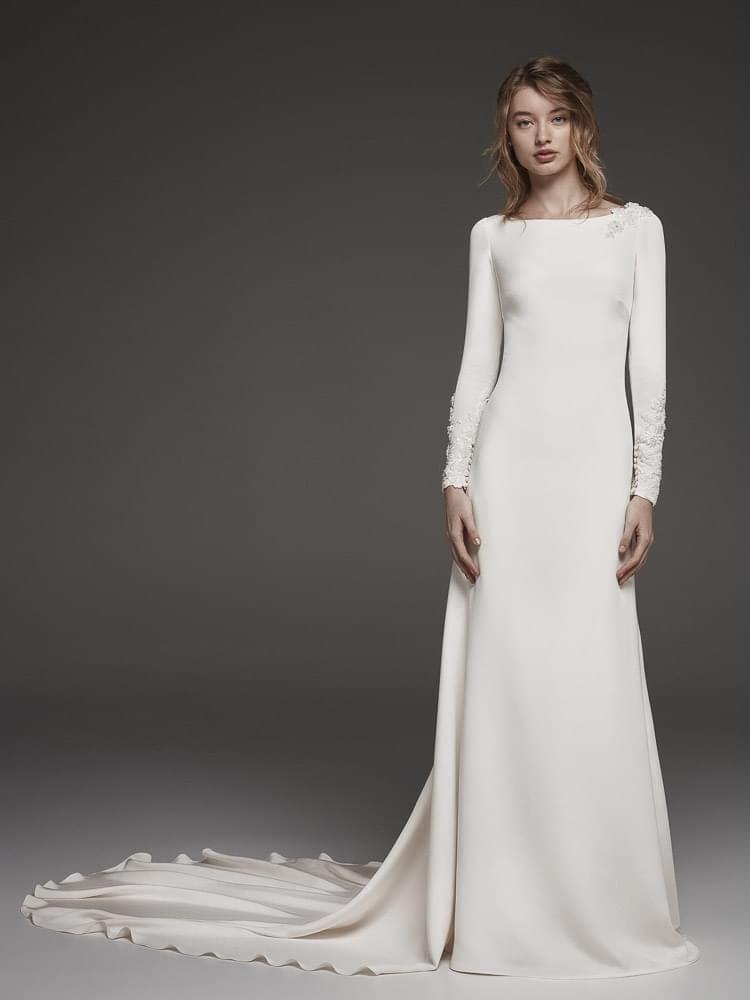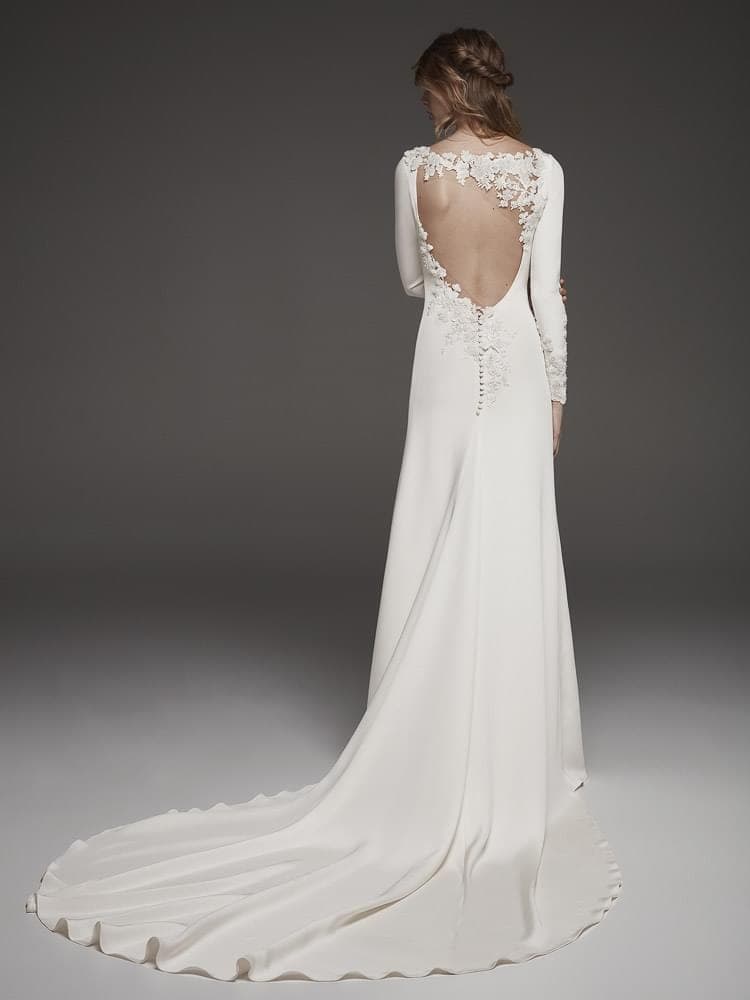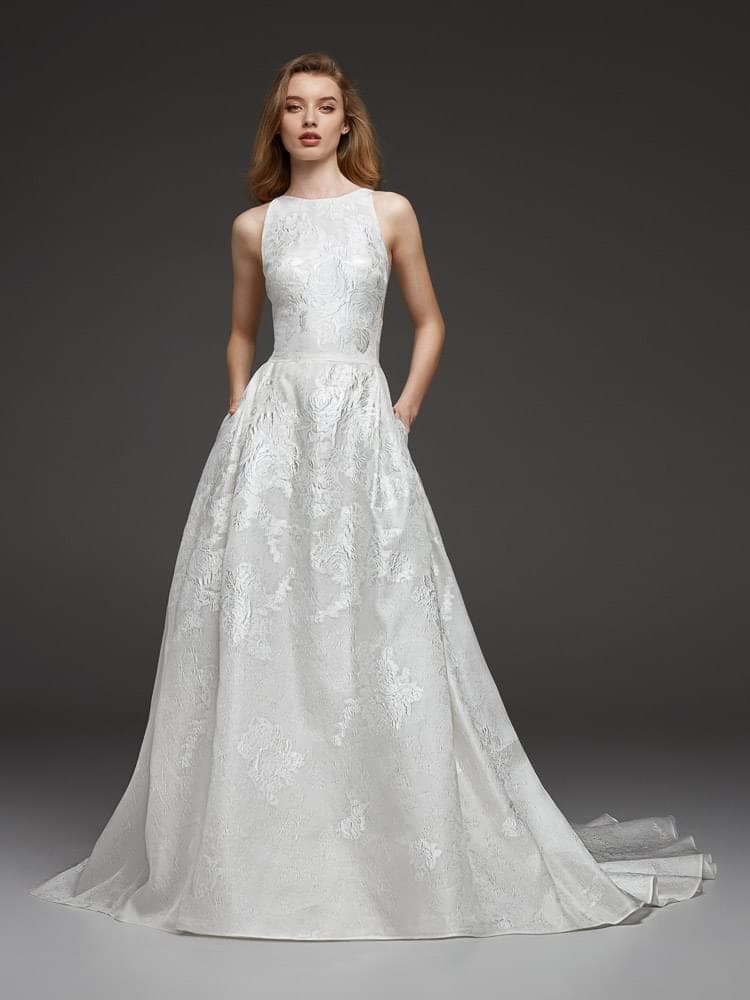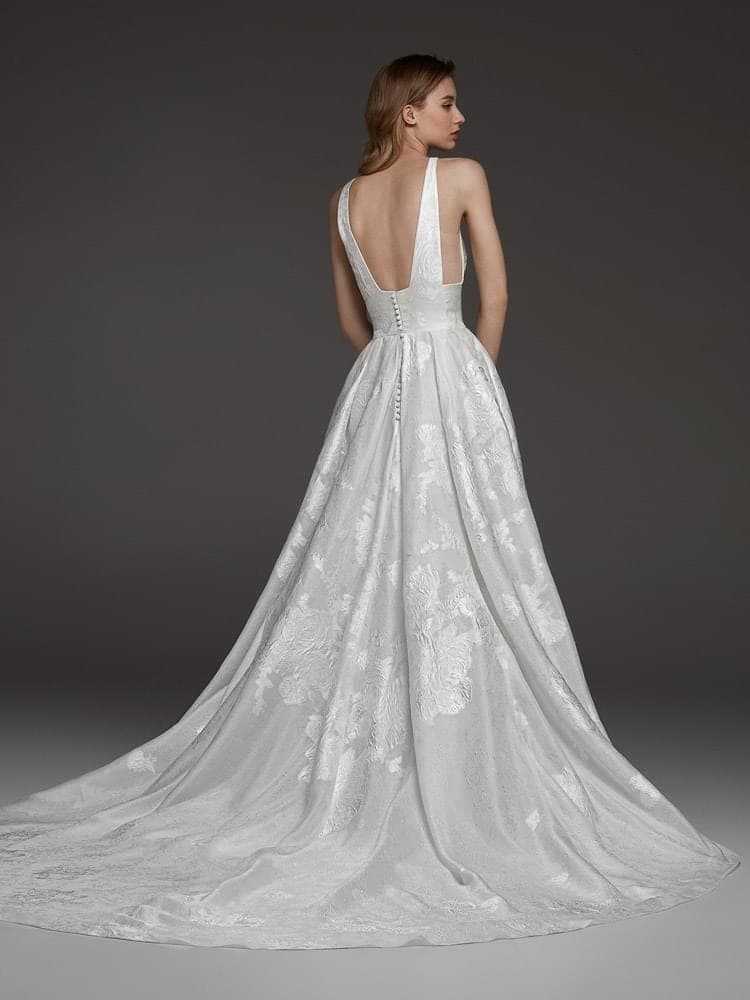 Atelier Pronovias Cynthia